Administrative Law
Lowther Johnson Attorneys at Law, LLC has served the Springfield community and Southwest Missouri since 1975. Today, our lawyers take pride in our commitment to providing knowledgeable legal advice with a focus on personal attention.
Administrative Law Attorneys in Springfield
Experienced Representation for Agency Hearings & Appeals
Administrative law is composed of the rules, regulations, and procedures established by federal and state agencies to accomplish their missions. While these "regs" may be created with the best intentions, they may seriously threaten your Constitutional right to due process. When you face an administrative hearing, you need the assistance of a skilled attorney who has experience with the specific agency involved.
At Lowther Johnson Attorneys at Law, LLC, we have 34 years of experience appearing before numerous United States federal and MO state agencies, including:
U.S. and MO Environmental Protection Agencies
U.S. Department of Energy
U.S. Department of the Interior
U.S. Department of Agriculture
U.S. Department of Commerce
U.S. Department of Health and Human Services and MO Department of Human Services
U.S. Department of Homeland Security
U.S. Department of Housing and Urban Development
U.S. Food and Drug Administration
MO Education Department
---
Schedule an appointment with our Springfield administrative law lawyers by calling us at (417) 557-3407 today.
---
Guarding Against Unchecked Power
While agency regulations carry the force of law, elected representatives of the people do not vote to enact them. Rather, appointed officeholders create "regs" under basic guidelines in the federal Administrative Procedure Act or a state equivalent. Moreover, federal and state agencies have the power to adjudicate, so citizens in dispute with an agency may have their cases heard by a central office of administrative hearings or before the very department with which they are in conflict. In a system where an agency functions as the executive, legislative, and judiciary all rolled together, you need a strong advocate on your side.
Defending Professional & Business Licenses Before State Boards
Whether you are a restaurateur, a surgeon, or an architect, your license is your livelihood.
We have represented physicians, engineers, dentists, insurance brokers, architects, and many other professionals in hearings before MO state boards, such as:
Architects Licensure Board
Contractors State License Board
Dental Board
Department of Insurance
Liquor Control Board
Medical Board
A disciplinary hearing is a serious matter for any license holder. As soon as you have notice of a licensing board investigation aimed at you, contact a capable administrative law attorney in Springfield immediately.
Contact Us for Determined Administrative Law Representation
If you have been accused of wrongdoing by a regulatory agency or feel your home or business has been unduly burdened by government regulations, contact Lowther Johnson Attorneys at Law, LLC today.
---
Call us at (417) 557-3407 or contact us online to schedule a consultation.
--- The Opinions That Matter Most
Read Our 5-Star Reviews
"Megan Creson was excellent!"

I recently had to initiate a business foreclosure on a property related to my parents' estate in Stone County. Megan Creson ...

- Catherine W.

"Megan was amazing in our case!!"

Megan was amazing in our case!! Very professional, even earning compliments from the judge. Would 100% recommend!

- Ryan S.

"We see Gregg as a friend, as much as we see him as our legal counsel."

Gregg represented both our company and our business in a case where we alleged that the financials provided to us, while ...

- Anonymous

"Exceptional law firm."

Great, professional, and sharp lawyer. Knows his stuff. Worked very hard for me and we won. and he inherited my mess from a ...

- Anonymous

"This firm understands the importance of accessibility and communication."

I have been beyond impressed with my experience with Lowther Johnson Attorneys at Law. They are knowledgeable, prompt, and ...

- Nickie B.

"Intelligent, Profession & Kind"

This carried over from another lawyer that had in quite a mess, and Gregg straightedge out quite quickly. My night in shining armor.

- Sandy F.

"Great people, help like no other."

Great people, help like no other.

- Kimberly G.

"Thank you!"

Jena is always helpful when I need her. Thank you!

- Jessica M.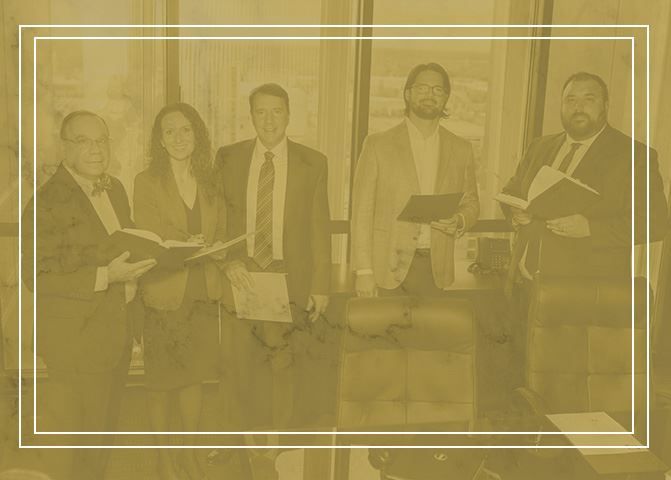 Why Choose Lowther Johnson Attorneys at Law, LLC? What Makes Us Different
Serving Springfield, MO Since 1975
350+ Years of Collective Legal Experience to Guide You

Capable, Distinguished & Experienced Legal Representation

Hundreds of Millions Recovered For Our Clients

Personalized Attention & Carefully Curated Legal Plans


Meet Our Highly-Rated Attorneys Results-Driven. Client-Focused.