Traffic Law
Lowther Johnson Attorneys at Law, LLC has served the Springfield community and Southwest Missouri since 1975. Today, our lawyers take pride in our commitment to providing knowledgeable legal advice with a focus on personal attention.
Springfield Traffic Law Attorneys
Fighting for Your Best Outcome in Traffic Violations & Crimes
Traffic offenses in Missouri can range from various kinds of moving and non-moving violations to actual misdemeanors or felonies. Traffic violations are the most common type of tickets which can involve speeding, running stop signs and red lights, and other violations of local or state traffic laws. For most of us, these are stressful situations involving fines, potential points being added to your driving record, and the possibility of increased auto insurance rates. Many people fail to understand their rights or all of the consequences connected with these traffic tickets as well as with more serious traffic crimes, such as DUI.
At Lowther Johnson Attorneys at Law, LLC, we can advise you on your rights in relation to any traffic offense and represent you in court when contesting them. Our firm has been a stable legal presence in the greater Springfield area for more than four decades and has helped countless individuals fight traffic offenses. Our skilled attorneys are seasoned trial lawyers who fully understand how to fight for the rights of clients and put effective legal strategies to work both inside and outside of courtrooms.
---
Have you been cited with a traffic violation or crime in Southwestern Missouri? Contact a Springfield traffic law lawyer at our office for legal assistance by calling us at (417) 557-3407 or through our online request form.
---
Traffic Law Cases
At Lowther Johnson Attorneys at Law, LLC, we handle all types of traffic tickets, including:
DUI.
Drivers' license suspension issues.
Moving violations. These can include for speeding, running stop signs and traffic lights, driving without insurance, careless and imprudent driving, driving without a license, aggressive driving, texting while driving, improper turns, improper passing, following too closely, and many more.
Most moving violations involve two points assessed on your driving record. Other, more serious traffic violations such as DUI, leaving the scene of an accident, and driving with a suspended license can carry up to 12 demerit points. Lesser traffic offenses can add two to three, four, six or eight points to your record.
In Missouri, if you accumulate four points within 12 months, you will receive an advisory letter from the Department of Revenue. If you add eight or more points to your record in 18 months, your license will be suspended for 30 days in a first suspension, 60 days in a second suspension, and 90 days in a third suspension.
Your license will be revoked for a year if you accumulate 12 or more points within 12 months, 18 or more points within 24 months, or 24 or more points within 36 months.
Paying Your Ticket
When you pay the automatic fine on traffic tickets such as moving violations, you are admitting guilt. This opens you up to the financial consequences of the fine but also to the points added to your record. These points can then lead to an increase in your auto insurance.
DUI Consequences
In Missouri, a first conviction for driving under the influence (DUI) can have severe consequences, including potential jail time, heavy fines, and a 30-day license suspension followed by 60 days with a restricted license. Second, third, and subsequent convictions will result in more severe penalties.
Missouri law only gives you a limited time following an arrest to request an administrative hearing or you will face the automatic suspension of your license. At Lowther Johnson Attorneys at Law, LLC, our experienced attorneys assist individuals with every step of the process, including requesting and preparing for the administrative hearing, handling any license suspension issues that may arise during or after your hearing, and defending your case in criminal court. While it may seem that you have little chance of winning a DUI case, many errors may be uncovered in police procedure, testing equipment and procedure, and more that can invalidate the state's case against you. However, you will need an experienced attorney who knows how to investigate and build DUI defense strategies.
Retain the Services of a Skilled Springfield Attorney for Traffic Law Matters
Traffic law violations can be defended just like any other alleged offenses. When accused of a traffic law violation, you have a right to your day in court. Our firm can represent you to contest any traffic law offense to give you the best chance of a favorable outcome. We advise that you contact Lowther Johnson Attorneys at Law, LLC to learn more about the specifics of your case and how we can assist you.
---
Consult with a Springfield traffic law attorney by contacting us online or at (417) 557-3407 today.
--- The Opinions That Matter Most
Read Our 5-Star Reviews
"Megan Creson was excellent!"

I recently had to initiate a business foreclosure on a property related to my parents' estate in Stone County. Megan Creson ...

- Catherine W.

"Megan was amazing in our case!!"

Megan was amazing in our case!! Very professional, even earning compliments from the judge. Would 100% recommend!

- Ryan S.

"We see Gregg as a friend, as much as we see him as our legal counsel."

Gregg represented both our company and our business in a case where we alleged that the financials provided to us, while ...

- Anonymous

"Exceptional law firm."

Great, professional, and sharp lawyer. Knows his stuff. Worked very hard for me and we won. and he inherited my mess from a ...

- Anonymous

"This firm understands the importance of accessibility and communication."

I have been beyond impressed with my experience with Lowther Johnson Attorneys at Law. They are knowledgeable, prompt, and ...

- Nickie B.

"Intelligent, Profession & Kind"

This carried over from another lawyer that had in quite a mess, and Gregg straightedge out quite quickly. My night in shining armor.

- Sandy F.

"Great people, help like no other."

Great people, help like no other.

- Kimberly G.

"Thank you!"

Jena is always helpful when I need her. Thank you!

- Jessica M.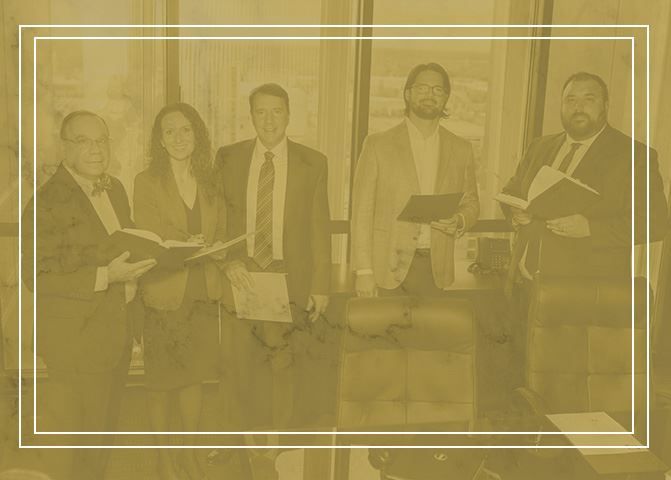 Why Choose Lowther Johnson Attorneys at Law, LLC? What Makes Us Different
Serving Springfield, MO Since 1975
350+ Years of Collective Legal Experience to Guide You

Capable, Distinguished & Experienced Legal Representation

Hundreds of Millions Recovered For Our Clients

Personalized Attention & Carefully Curated Legal Plans


Meet Our Highly-Rated Attorneys Results-Driven. Client-Focused.