Auto Accidents
Lowther Johnson Attorneys at Law, LLC has served the Springfield community and Southwest Missouri since 1975. Today, our lawyers take pride in our commitment to providing knowledgeable legal advice with a focus on personal attention.
Springfield Auto Accident Attorneys
Fighting for Your Right to Full & Fair Compensation
The repercussions of a serious car accident can be overwhelming. At Lowther Johnson Attorneys at Law, LLC, our Springfield auto accident lawyers work tirelessly to help victims obtain compensation for medical expenses, property damage, lost wages, pain and suffering, and other damages. While we treat every client with compassion and sensitivity, we are also always aggressively ready to protect his or her rights inside and outside the courtroom.
---
Contact our firm today to schedule an appointment with our team. We always offer free initial consultations for personal injury cases!
---
Car Accidents Can Strike at Any Time
Our roads and highways can be dangerous places. In 2011, one person was injured in a Missouri traffic crash every 10.3 minutes. In total, the state had 142,966 traffic crashes, which resulted in 786 fatalities and 51,060 personal injuries.
Careless drivers are often responsible for motor vehicle accidents.
Types of Auto Accidents
At Lowther Johnson Attorneys at Law, LLC, we handle a wide variety of automobile, pedestrian, motorcycle, and truck accident cases caused by negligent drivers, including:
Rear-end collisions — So-called "fender-benders" are often caused by drivers who follow too closely or underestimate the time it takes to stop the vehicle.
Head-on accidents — Crashes often occur when an impaired, distracted, or drowsy driver inadvertently strays into the path of an oncoming vehicle.
Sideswipe wrecks — Sideswipe accidents occur when drivers merge or change lanes without making sure the path is clear.
Side impact crashes — T-bone accidents frequently occur at intersections when drivers run a red light, drive through a stop sign or fail to yield.
Distracted driving collisions — Using a cellphone to talk or text behind the wheel takes the driver's attention from the road and can lead to a car crash or pedestrian accident.
Drunk driving accidents — Alcohol and drug impairment can severely interfere with a driver's ability to operate a vehicle safely.
High-speed crashes — Racing, driving too fast for conditions, or exceeding the posted speed limit can cause a serious car, truck, or motorcycle accident.
What to Do After a Car Accident
Following an auto accident, it is important to remain calm and take care of your personal safety. That means waiting in a safe place for police to arrive and obtaining medical attention for any injuries. If you can do so, you should exchange information with the other driver(s) involved. Key information to obtain includes the name, address, phone number, insurance company, policy number, driver's license number, and license plate number for the driver and the owner of each vehicle. Do not admit fault for the accident, even if you suspect you may have played a role.
As soon as possible, you should also document and photograph the accident scene. The documentation process, which may prove valuable in later proving a personal injury claim, includes:
Filing a police report
Collecting the names, phone numbers, and addresses of witnesses
Taking pictures of the scene, the damage to the vehicle, and your injuries
Writing down the location and circumstances of the crash, including the time of day, weather conditions, and potential causes
Don't Go It Alone When Dealing with Insurance Companies
Auto accident victims often face serious financial, physical, and emotional challenges. You need an experienced ally in your corner who understands the law and the insurance claims process.
You should always consult a personal injury attorney before speaking with an insurance adjuster or signing any type of release. An insurance adjuster is trained to minimize the number of payments to injured persons. If the insurance company knows that you do not have legal representation, it will often pressure you to settle your claim quickly for much less than it is worth. Our dedicated auto-accident lawyers can carefully analyze your claim and calculate your losses, which may include medical expenses, lost wages, and pain and suffering.
There are many critical decisions that must be made following an automobile accident such as submitting medical bills to health insurers, obtaining payments under medical payment provisions of car insurance policies, and properly documenting your claim. The decisions you make can drastically affect the total amount of settlement you can recover from the car accident. Our personal injury attorneys can guide you through this process and help you make the decisions that will maximize your recovery.
Contact Our Experienced Auto Accident Lawyers in Springfield About Your Injuries
If you have been seriously injured in a car crash in the Springfield area or anywhere in the state of Missouri, you need a skilled attorney to look out for your best interests. Relying on decades of experience, the injury lawyers of Lowther Johnson Attorneys at Law, LLC work hard so you obtain full and fair compensation.
---
Call our office today at (417) 557-3407 or contact us online to schedule a free initial consultation.
--- The Opinions That Matter Most
Read Our 5-Star Reviews
"Megan Creson was excellent!"

I recently had to initiate a business foreclosure on a property related to my parents' estate in Stone County. Megan Creson ...

- Catherine W.

"Megan was amazing in our case!!"

Megan was amazing in our case!! Very professional, even earning compliments from the judge. Would 100% recommend!

- Ryan S.

"We see Gregg as a friend, as much as we see him as our legal counsel."

Gregg represented both our company and our business in a case where we alleged that the financials provided to us, while ...

- Anonymous

"Exceptional law firm."

Great, professional, and sharp lawyer. Knows his stuff. Worked very hard for me and we won. and he inherited my mess from a ...

- Anonymous

"This firm understands the importance of accessibility and communication."

I have been beyond impressed with my experience with Lowther Johnson Attorneys at Law. They are knowledgeable, prompt, and ...

- Nickie B.

"Intelligent, Profession & Kind"

This carried over from another lawyer that had in quite a mess, and Gregg straightedge out quite quickly. My night in shining armor.

- Sandy F.

"Great people, help like no other."

Great people, help like no other.

- Kimberly G.

"Thank you!"

Jena is always helpful when I need her. Thank you!

- Jessica M.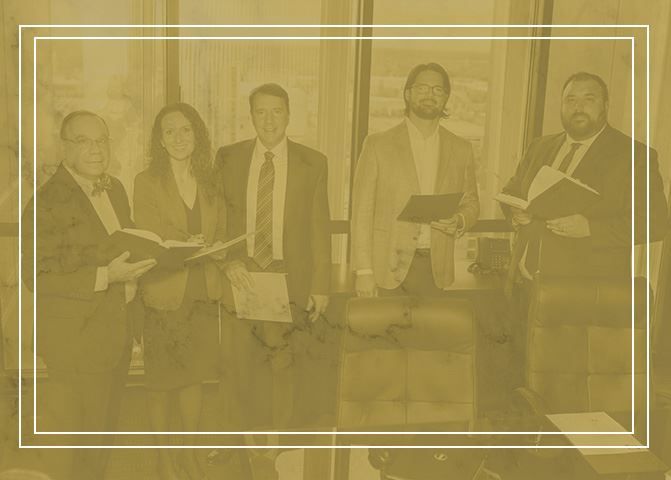 Why Choose Lowther Johnson Attorneys at Law, LLC? What Makes Us Different
Serving Springfield, MO Since 1975
350+ Years of Collective Legal Experience to Guide You

Capable, Distinguished & Experienced Legal Representation

Hundreds of Millions Recovered For Our Clients

Personalized Attention & Carefully Curated Legal Plans


Meet Our Highly-Rated Attorneys Results-Driven. Client-Focused.