Criminal Defense
Lowther Johnson Attorneys at Law, LLC has served the Springfield community and Southwest Missouri since 1975. Today, our lawyers take pride in our commitment to providing knowledgeable legal advice with a focus on personal attention.
Criminal Defense Lawyers in Springfield
Knowledgeable MO Lawyers Representing Defendants in Felony Cases
If you are accused of a crime that violates a statute passed by Congress, you will be tried in federal court. If you have been charged with a federal crime, you need an experienced criminal defense attorney on your side. The attorneys at Lowther Johnson Attorneys at Law, LLC fight to defend the rights of our clients. We have built our reputation on getting results. We are intimately familiar with all facets of the federal criminal justice system.
---
Our Springfield criminal defense attorneys have the knowledge and skill to make sure you understand your legal options and to guide you through the legal process. Call us at (417) 557-3407 today to begin.
---
Federal Prosecution Requires an Attorney with Federal Defense Experience
There are many ways to end up in federal court. If you are accused of breaking federal law, you will be tried at the federal level. Crimes against federal agencies such as the Securities and Exchange Commission (e.g., securities fraud), U.S. Treasury (e.g., counterfeiting), Environmental Protection Agency (e.g., toxic waste dumping), Bureau of Alcohol, Tobacco and Firearms (e.g., gun-running), and Drug Enforcement Agency (e.g., drug smuggling) are federal crimes. Our attorneys help clients defend against even the most serious charges.
Additional Federal Crimes
Defendants are also charged federally when they are accused of crimes that cross state lines, such as moving a kidnapping victim from one state to another. Crimes that use a federal agency, such as the U.S. Postal Service, to perpetrate an illegal act are likewise federal.
Our attorneys understand federal criminal law and all aspects of the Federal Rules of Criminal Procedure, including:
Federal Bail Reform Act
Motions to compel discovery
Federal Sentencing Guidelines
Don't give the federal prosecutor an added advantage. Our attorneys handle all types of criminal cases, from white collar crimes to accusations of homicide. No matter what obstacle has been placed in your way, rest assured that the attorneys at Lowther Johnson Attorneys at Law, LLC strive diligently to help you overcome it and work tenaciously to attain the strongest possible result for you.
Going the Extra Mile to Defend Your Freedom
Nothing is more important to us than your freedom. At Lowther Johnson Attorneys at Law, LLC, we make use of all available evidence and procedural tools to ensure that you get the justice you deserve. Through meticulous preparation and firm attention to detail, our efforts are always focused on achieving that goal. We personally speak with witnesses, comb through police records and thoroughly examine the alleged crime scene, if necessary. We also bring in experts who challenge the prosecution and help us prepare a trial strategy.
Trust Our Experienced Federal Defense Attorneys to Represent You
When you have been charged with a crime, choose a federal criminal defense attorney in Springfield with the experience and dedication to make a difference.
---
Call (417) 557-3407 or contact us online to schedule a consultation. With offices conveniently located in Springfield, our attorneys handle cases throughout MO. The Opinions That Matter Most
Read Our 5-Star Reviews
"Megan Creson was excellent!"

I recently had to initiate a business foreclosure on a property related to my parents' estate in Stone County. Megan Creson ...

- Catherine W.

"Megan was amazing in our case!!"

Megan was amazing in our case!! Very professional, even earning compliments from the judge. Would 100% recommend!

- Ryan S.

"We see Gregg as a friend, as much as we see him as our legal counsel."

Gregg represented both our company and our business in a case where we alleged that the financials provided to us, while ...

- Anonymous

"Exceptional law firm."

Great, professional, and sharp lawyer. Knows his stuff. Worked very hard for me and we won. and he inherited my mess from a ...

- Anonymous

"This firm understands the importance of accessibility and communication."

I have been beyond impressed with my experience with Lowther Johnson Attorneys at Law. They are knowledgeable, prompt, and ...

- Nickie B.

"Intelligent, Profession & Kind"

This carried over from another lawyer that had in quite a mess, and Gregg straightedge out quite quickly. My night in shining armor.

- Sandy F.

"Great people, help like no other."

Great people, help like no other.

- Kimberly G.

"Thank you!"

Jena is always helpful when I need her. Thank you!

- Jessica M.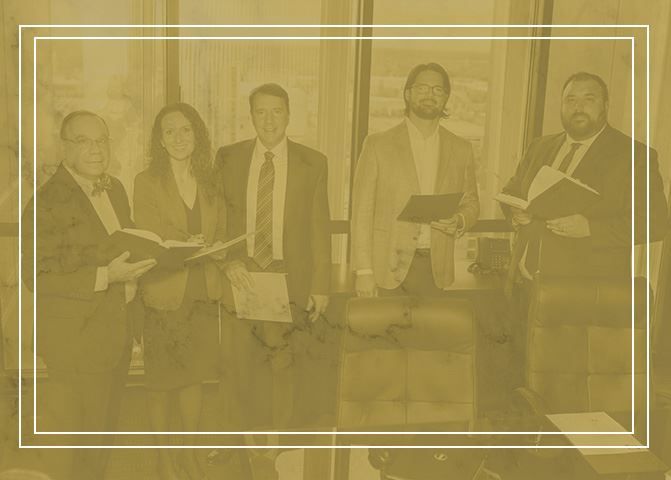 Why Choose Lowther Johnson Attorneys at Law, LLC? What Makes Us Different
Serving Springfield, MO Since 1975
350+ Years of Collective Legal Experience to Guide You

Capable, Distinguished & Experienced Legal Representation

Hundreds of Millions Recovered For Our Clients

Personalized Attention & Carefully Curated Legal Plans


Meet Our Highly-Rated Attorneys Results-Driven. Client-Focused.