Appellate Law
Lowther Johnson Attorneys at Law, LLC has served the Springfield community and Southwest Missouri since 1975. Today, our lawyers take pride in our commitment to providing knowledgeable legal advice with a focus on personal attention.
Springfield Appellate Attorneys
Putting 200 Years of Combined Experience on Your Case
At Lowther Johnson Attorneys at Law, LLC, we are dedicated to providing our clients with the highest caliber of representation in all phases of litigation, including appeals. Our highly-experienced legal team excels at appealing adverse lower trial court rulings as well as defending lower court victories against appeal challenges. We do so by keeping abreast of litigation trends and ever-changing case law.
If you believe you have received an unfair decision by a trial court, you can turn to our firm for a review of your case to determine if an appeal is a viable option for you. We also monitor each case that we try for potential points of appeal. This ensures that any legal errors against us are preserved for post-trial relief and that our team is prepared to defend rulings favorable to you.
---
Need to appeal an unfavorable ruling or defend a trial victory? Contact Lowther Johnson Attorneys at Law, LLC online or at (417) 557-3407 to book a consultation about your case.
---
Appellate Law
Appellate law allows you to appeal an unfavorable verdict up the line of higher courts. This process differs substantially from the trial process in the lower court. An appeal does not consist of a new trial. It does not call on witnesses, hear new evidence, or ask a jury to make a decision. Instead, the appellate court reviews the record of the lower court, including the entire transcript of what occurred in the trial. This includes all documentation, from exhibits of evidence to motions, jury selection, court orders, and anything else pertaining to the case.
At our firm, your appellate lawyer starts by reviewing the lower court trial in search of legal or procedural errors that could have had a negative effect on the outcome. We then prepare a written brief with legal arguments that support the assertion that your case was improperly handled. If we are defending your verdict, we will prepare a written brief outlining why your verdict should stand. This is generally followed by also presenting oral arguments backing up your case before the appellate court. Examples of challenges to lower court rulings can include the presence of procedural errors, insufficient evidence, faulty jury instructions, improper testimony admission, and more.
After hearing from both sides in an appeal, the court will then review the entire matter to decide if the lower court properly applied the law in its ruling. The appellate court has the options of upholding the lower court's ruling, reversing it, or "remanding" the matter back down to the lower court for further action.
How Our Springfield Appellate Lawyers Can Help You
Appellate law requires a different skill set for attorneys than trial law. Your attorney must excel at legal analysis, writing compelling briefs, as well as presenting convincing oral arguments in court. Because of this, it is critical that you retain the services of an appellate attorney to handle your case, whether you are contesting or defending a lower court decision. At our firm, our appellate attorneys have the legal knowledge, skills, and experience needed to handle briefing and oral arguments before both state and federal appellate courts throughout Missouri.
---
Reach out to us online or at (417) 557-3407 for a case evaluation today.
--- The Opinions That Matter Most
Read Our 5-Star Reviews
"Megan Creson was excellent!"

I recently had to initiate a business foreclosure on a property related to my parents' estate in Stone County. Megan Creson ...

- Catherine W.

"Megan was amazing in our case!!"

Megan was amazing in our case!! Very professional, even earning compliments from the judge. Would 100% recommend!

- Ryan S.

"We see Gregg as a friend, as much as we see him as our legal counsel."

Gregg represented both our company and our business in a case where we alleged that the financials provided to us, while ...

- Anonymous

"Exceptional law firm."

Great, professional, and sharp lawyer. Knows his stuff. Worked very hard for me and we won. and he inherited my mess from a ...

- Anonymous

"This firm understands the importance of accessibility and communication."

I have been beyond impressed with my experience with Lowther Johnson Attorneys at Law. They are knowledgeable, prompt, and ...

- Nickie B.

"Intelligent, Profession & Kind"

This carried over from another lawyer that had in quite a mess, and Gregg straightedge out quite quickly. My night in shining armor.

- Sandy F.

"Great people, help like no other."

Great people, help like no other.

- Kimberly G.

"Thank you!"

Jena is always helpful when I need her. Thank you!

- Jessica M.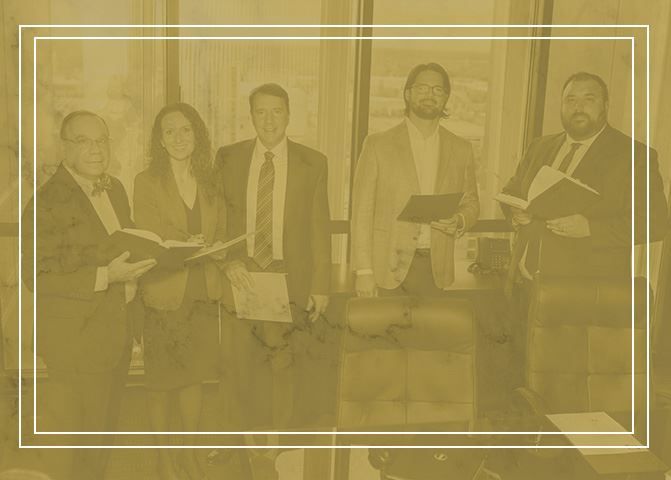 Why Choose Lowther Johnson Attorneys at Law, LLC? What Makes Us Different
Serving Springfield, MO Since 1975
350+ Years of Collective Legal Experience to Guide You

Capable, Distinguished & Experienced Legal Representation

Hundreds of Millions Recovered For Our Clients

Personalized Attention & Carefully Curated Legal Plans


Meet Our Highly-Rated Attorneys Results-Driven. Client-Focused.