Wrongful Death
Lowther Johnson Attorneys at Law, LLC has served the Springfield community and Southwest Missouri since 1975. Today, our lawyers take pride in our commitment to providing knowledgeable legal advice with a focus on personal attention.
Wrongful Death Attorneys in Springfield
Providing Compassionate Legal Advice to Bereaved Families
The death of a loved one is always painful. However, the anger, confusion, and heartache often grow when family members learn that the tragic loss could have been prevented.
At Lowther Johnson Attorneys at Law, LLC, our Springfield wrongful death lawyers can help you find answers and hold the responsible parties accountable for their conduct. Our law firm has served the Springfield community since 1975, and our current team of lawyers remains committed to protecting the rights of personal injury victims and their families.
As one of the largest law firms in Springfield, Missouri, we have the attorneys and resources to aggressively pursue wrongful death cases.
---
We want to help you hold the responsible party accountable. Call (417) 557-3407 to schedule an appointment with a Springfield wrongful death attorney.
---
Seeking Justice in the Wake of Fatal Accidents in Missouri
Many fatal accidents can arise from negligence or intentionally wrongful conduct, including:
When a loved one dies at the fault of another party, the remaining family members can pursue a wrongful death claim. The goal of such lawsuits is to hold the responsible parties accountable and allow family members to seek monetary damages. While this can't rewind time, it can help support bereaved families through their grief.
Compensation for a Wrongful Death
Economic and Non-Economic Damages
Under Missouri law, spouses, children, parents, and other close relatives of the victims are entitled to the proceeds of a wrongful death lawsuit. However, only one lawsuit can be filed on behalf of all potential beneficiaries.
Potential damages for surviving family members include both economic and non-economic losses, such as:
Funeral costs
Loss of support
Loss of benefits
Loss of income
Loss of companionship
Loss of consortium
Loss of care
Loss of guidance
Survival Damages
In Missouri, family members may also pursue survival damages, which include:
Damages the deceased may have suffered between the time of injury and the time of death; and
Damages for the recovery of which the deceased might have maintained an action had death not ensued.
Examples include lost earnings and medical bills the victim accrued prior to death, as well as conscious pain and suffering experienced from the onset of the injury to the time of death.
To ensure that you and your family are fully compensated for your losses, you need knowledgeable legal representation. Our experienced Springfield lawyers can determine the full value of your claim and aggressively negotiate with the insurance company. If a fair settlement cannot be reached, our skilled litigators are fully prepared to take your case to trial.
Deadlines for Filing a Claim
Following the tragic death of a loved one, your legal rights may not feel like a top priority. However, time is of the essence.
Missouri's statute of limitations requires that a wrongful death action be filed within three years of the date of death. To make sure you satisfy all applicable deadlines, you should begin the process of contacting an experienced Springfield wrongful death lawyer as soon as you believe you are ready.
Meet with Skilled Attorneys to Discuss Your Wrongful Death Claim
If you suspect that negligence caused the death of a loved one, contact Lowther Johnson Attorneys at Law, LLC today for a free consultation with one of our Springfield wrongful death lawyers.
We proudly serve clients in Springfield and the surrounding Southwest Missouri communities, as well as throughout the state of Missouri and Arkansas, Oklahoma, and many other states.
---
You can reach us at (417) 557-3407 or request a free consultation online.
--- The Opinions That Matter Most
Read Our 5-Star Reviews
"Megan Creson was excellent!"

I recently had to initiate a business foreclosure on a property related to my parents' estate in Stone County. Megan Creson ...

- Catherine W.

"Megan was amazing in our case!!"

Megan was amazing in our case!! Very professional, even earning compliments from the judge. Would 100% recommend!

- Ryan S.

"We see Gregg as a friend, as much as we see him as our legal counsel."

Gregg represented both our company and our business in a case where we alleged that the financials provided to us, while ...

- Anonymous

"Exceptional law firm."

Great, professional, and sharp lawyer. Knows his stuff. Worked very hard for me and we won. and he inherited my mess from a ...

- Anonymous

"This firm understands the importance of accessibility and communication."

I have been beyond impressed with my experience with Lowther Johnson Attorneys at Law. They are knowledgeable, prompt, and ...

- Nickie B.

"Intelligent, Profession & Kind"

This carried over from another lawyer that had in quite a mess, and Gregg straightedge out quite quickly. My night in shining armor.

- Sandy F.

"Great people, help like no other."

Great people, help like no other.

- Kimberly G.

"Thank you!"

Jena is always helpful when I need her. Thank you!

- Jessica M.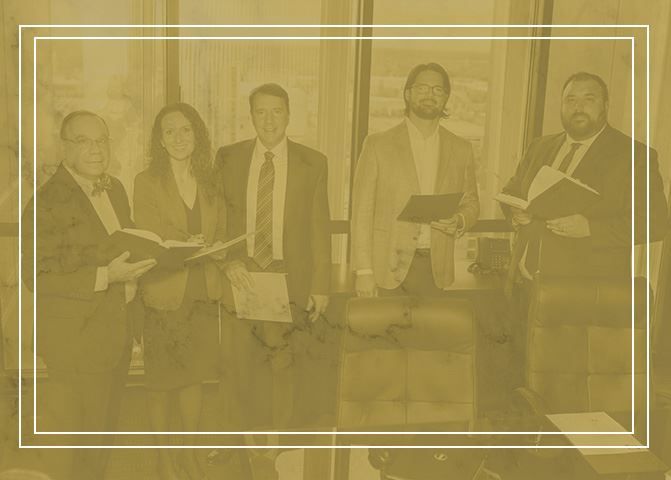 Why Choose Lowther Johnson Attorneys at Law, LLC? What Makes Us Different
Serving Springfield, MO Since 1975
350+ Years of Collective Legal Experience to Guide You

Capable, Distinguished & Experienced Legal Representation

Hundreds of Millions Recovered For Our Clients

Personalized Attention & Carefully Curated Legal Plans


Meet Our Highly-Rated Attorneys Results-Driven. Client-Focused.