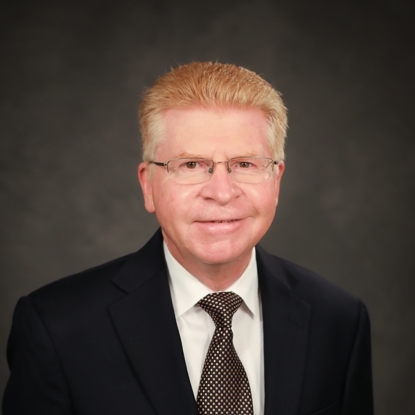 John W. Housley Member
Bio
John W. Housley has extensive experience in local government law, civil rights defense, commercial litigation, creditors' rights and collections, real estate law and class actions. John's practice involves representation of numerous local governments: he is the county counselor for Greene County and Christian County. He represents elected officials in Webster and Christian County's. He is the city attorney for Fair Grove, Missouri and represents numerus E-911, senior services and disability boards throughout Southwest Missouri. In addition, John has represented the City of Springfield in both state and federal court litigation.
In his thirty five years of practice, John has handled numerous appeals to the Eighth Circuit Court of Appeals, the Missouri Supreme Court and the United States Supreme Court. In addition to his experience representing local governments and businesses, John has an extensive practice in planning and zoning litigation and has been instrumental in the development and enforcement of Greene and Christian County's zoning ordinances and building codes.
Mr. Housley is a Missouri commissioned Peace Officer and has been a Christian County Deputy Sheriff for the past twenty three years. He regularly defends Sheriffs and Deputies in state and federal court litigation. He has drafted policy and procedure manuals for the Greene County and Christian County Sheriff's Departments, as well as represented other sheriff departments in defending employment issues. He is a POST certified instructor and regularly conducts seminars for law enforcement officers. He has been a speaker at numerous seminars and annual meetings for the Missouri Association of County Commissioners, the Missouri Recorder's Association, and the Missouri's Sheriffs Association.
John serves as pro bono counsel for the Pregnancy Care Center. He is on the Board of Directors of the Springfield Landmarks Preservation Trust and the Springfield Executive Breakfast Club. He is also the Chairman of the Board of Trustees of Second Baptist Church in Springfield, Missouri.
ADMISSIONS The Opinions That Matter Most
Read Our 5-Star Reviews
"Megan Creson was excellent!"

I recently had to initiate a business foreclosure on a property related to my parents' estate in Stone County. Megan Creson ...

- Catherine W.

"Megan was amazing in our case!!"

Megan was amazing in our case!! Very professional, even earning compliments from the judge. Would 100% recommend!

- Ryan S.

"We see Gregg as a friend, as much as we see him as our legal counsel."

Gregg represented both our company and our business in a case where we alleged that the financials provided to us, while ...

- Anonymous

"Exceptional law firm."

Great, professional, and sharp lawyer. Knows his stuff. Worked very hard for me and we won. and he inherited my mess from a ...

- Anonymous

"This firm understands the importance of accessibility and communication."

I have been beyond impressed with my experience with Lowther Johnson Attorneys at Law. They are knowledgeable, prompt, and ...

- Nickie B.

"Intelligent, Profession & Kind"

This carried over from another lawyer that had in quite a mess, and Gregg straightedge out quite quickly. My night in shining armor.

- Sandy F.

"Great people, help like no other."

Great people, help like no other.

- Kimberly G.

"Thank you!"

Jena is always helpful when I need her. Thank you!

- Jessica M.