Estate Planning
Lowther Johnson Attorneys at Law, LLC has served the Springfield community and Southwest Missouri since 1975. Today, our lawyers take pride in our commitment to providing knowledgeable legal advice with a focus on personal attention.
Estate Planning Attorneys in Springfield
Comprehensive Services to Protect Your Assets & Fulfill Your Legacy Needs
For more than 40 years, Lowther Johnson Attorneys at Law, LLC has helped our clients in southwestern Missouri plan for a secure future and the eventual transfer of their wealth to their heirs. Our Springfield estate planning attorneys do more than handle the basics; we provide comprehensive and personalized services that address the full range of your needs and countless contingencies.
---
Call Lowther Johnson Attorneys at Law, LLC at (417) 557-3407 to schedule an appointment with our team and learn more about how we can help you with estate planning in Springfield, MO.
---
Essential Estate Planning Instruments to Secure Yourself & Your Loved Ones
The one thing we can say with certainty about our time here on Earth is that it's finite. Although it may be uncomfortable to think about growing old and eventually dying, it is important to do so if you wish to protect your assets and pass them down to those you love.
Lowther Johnson Attorneys at Law, LLC lawyers can show you a range of estate planning options that fit your circumstances, including:
Guardianships and conservatorships — If you are concerned about a loved one who, because of youth, disability, or infirmity of age, lacks the capacity to make important decisions or manage finances, our attorneys can help you get a court order creating a guardianship or conservatorship.
Last wills and testaments — Every person should have a will. A will is the basic instrument that allows you, as testator, to determine who receives your property when you pass on. Without a will, your assets pass according to Missouri's laws of inheritance, without regard for your intentions. Those you love may get nothing. Charities that you favor and causes you believe in would likewise be ignored.
Living wills and powers of attorney — If you suffered an accident and were in a coma, whom would you trust to make decisions for your health and welfare? These instruments allow you to state your preferences regarding life-saving interventions and to appoint a trusted person to manage your affairs if you become incapacitated.
With detailed advance planning, you can provide security for yourself and peace of mind for those who love you. Don't wait, if you need help with estate planning in Springfield, MO, give our attorneys a call!
Trusts Carefully Crafted to Meet Your Estate Planning Needs
A will is not always the best way to transfer wealth to your beneficiaries. Trusts, legal entities you create to hold and manage your assets, are often a better strategy because assets held in trust skip probate. Assets can remain in a trust or pass immediately to your intended beneficiaries, avoiding delays and court costs.
Trusts can also reduce the amount of your bequest lost to income taxes and estate taxes. Common trusts include:
"A" (Marital) trusts
"B" (Bypass) trusts
Irrevocable life insurance trusts
Charitable lead trusts
Charitable remainder trusts
Generation-skipping trusts
Qualified terminal interest property (QTIP) trusts
Revocable trusts
An appropriate use of trust instruments can help you control your wealth, protect your legacy, maintain your privacy, and save your heirs the cost and delays of probate.
Contact a Dedicated Estate Planning Lawyer in Springfield, MO
Our estate planning law firm has a strong reputation throughout southwestern Missouri for effective and ethical legal service.
---
To learn how our Springfield estate planning lawyers can help you secure your future and preserve a legacy for your heirs, schedule a consultation at our Springfield office. Call us at (417) 557-3407 or contact us online.
--- The Opinions That Matter Most
Read Our 5-Star Reviews
"Megan Creson was excellent!"

I recently had to initiate a business foreclosure on a property related to my parents' estate in Stone County. Megan Creson ...

- Catherine W.

"Megan was amazing in our case!!"

Megan was amazing in our case!! Very professional, even earning compliments from the judge. Would 100% recommend!

- Ryan S.

"We see Gregg as a friend, as much as we see him as our legal counsel."

Gregg represented both our company and our business in a case where we alleged that the financials provided to us, while ...

- Anonymous

"Exceptional law firm."

Great, professional, and sharp lawyer. Knows his stuff. Worked very hard for me and we won. and he inherited my mess from a ...

- Anonymous

"This firm understands the importance of accessibility and communication."

I have been beyond impressed with my experience with Lowther Johnson Attorneys at Law. They are knowledgeable, prompt, and ...

- Nickie B.

"Intelligent, Profession & Kind"

This carried over from another lawyer that had in quite a mess, and Gregg straightedge out quite quickly. My night in shining armor.

- Sandy F.

"Great people, help like no other."

Great people, help like no other.

- Kimberly G.

"Thank you!"

Jena is always helpful when I need her. Thank you!

- Jessica M.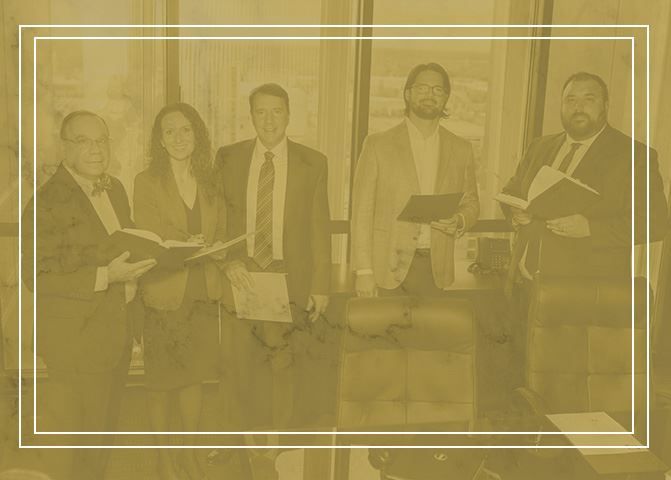 Why Choose Lowther Johnson Attorneys at Law, LLC? What Makes Us Different
Serving Springfield, MO Since 1975
350+ Years of Collective Legal Experience to Guide You

Capable, Distinguished & Experienced Legal Representation

Hundreds of Millions Recovered For Our Clients

Personalized Attention & Carefully Curated Legal Plans


Meet Our Highly-Rated Attorneys Results-Driven. Client-Focused.