Family Law
Lowther Johnson Attorneys at Law, LLC has served the Springfield community and Southwest Missouri since 1975. Today, our lawyers take pride in our commitment to providing knowledgeable legal advice with a focus on personal attention.
Family Law Attorneys in Springfield
Preeminent Lawyers Helping to Resolve Crucial Issues
A divorce, custody battle, or other contentious family law dispute may be the most stressful situation you will ever face. At Lowther Johnson Attorneys at Law, LLC, our dedicated Springfield family lawyers are prepared to guide you through this difficult time, informing you of all of your options and working diligently to protect your rights. We help you set realistic goals for your life after divorce and create a litigation strategy designed to obtain the best achievable results. No two divorces are alike, so we help you understand how different dispute resolution methods, such as traditional negotiation, collaboration, or mediation, may allow you to settle your divorce on the best terms. When settlement is not possible, we litigate aggressively to protect your parental and property rights.
---
Learn more about your options when you call us at (417) 557-3407 today. We are here to help however we can.
---
Reliable Legal Counsel for the Full Range of Family Law Issues
As one of the largest law firms in Springfield, Missouri, Lowther Johnson has the experienced personnel and diverse resources necessary to manage any family law issue that arises.
These include:
Divorce — If you have decided to dissolve your marriage through divorce, our attorneys can help you resolve the important ancillary issues that the next phase of your life depends on. Our process is very forward-looking, with the goal of putting your future on the firmest foundation possible.
Child custody and support — For parents, child custody and child support are often the most important issues of their divorce. We work to ensure you the appropriate access to your children and authority over their upbringing so you can maintain a loving relationship and guide their formation. Whether you pay or receive child support, our attorneys are dedicated to establishing a support schedule that reflects the true nature of your finances and serves your child's best interests.
Spousal support — Your divorce should not present your spouse with a financial windfall. We use the discovery process to compel full disclosure of income so you get a fair alimony order that provides the security you need.
Division of marital property — Missouri is an equitable distribution state, so the court is instructed to consider several factors when determining how to divide marital property fairly. We work to ensure that every factor favorable to you is front and center. We make a compelling case for the most favorable disposition of property possible.
Separation — For couples who are not inclined toward divorce, we negotiate and draft legal separation agreements that protect their rights while living apart from their spouse.
Prenuptial agreements — Marital agreements have become important for two-career couples, couples with disproportionate wealth, and couples entering second marriages. We provide principled negotiation that protects your rights.
Our accomplished attorneys understand that each family is unique. We are committed to finding a creative solution that meets your needs now and in the future.
Contact Our Springfield Family Law Practice Today
Lowther Johnson Attorneys at Law, LLC provides a full range of family law services in Springfield and the surrounding southwestern Missouri communities.
---
Our preeminent attorneys provide the knowledgeable, personalized guidance you need. Call us at (417) 557-3407 or contact us online to schedule a consultation.
--- The Opinions That Matter Most
Read Our 5-Star Reviews
"Megan Creson was excellent!"

I recently had to initiate a business foreclosure on a property related to my parents' estate in Stone County. Megan Creson ...

- Catherine W.

"Megan was amazing in our case!!"

Megan was amazing in our case!! Very professional, even earning compliments from the judge. Would 100% recommend!

- Ryan S.

"We see Gregg as a friend, as much as we see him as our legal counsel."

Gregg represented both our company and our business in a case where we alleged that the financials provided to us, while ...

- Anonymous

"Exceptional law firm."

Great, professional, and sharp lawyer. Knows his stuff. Worked very hard for me and we won. and he inherited my mess from a ...

- Anonymous

"This firm understands the importance of accessibility and communication."

I have been beyond impressed with my experience with Lowther Johnson Attorneys at Law. They are knowledgeable, prompt, and ...

- Nickie B.

"Intelligent, Profession & Kind"

This carried over from another lawyer that had in quite a mess, and Gregg straightedge out quite quickly. My night in shining armor.

- Sandy F.

"Great people, help like no other."

Great people, help like no other.

- Kimberly G.

"Thank you!"

Jena is always helpful when I need her. Thank you!

- Jessica M.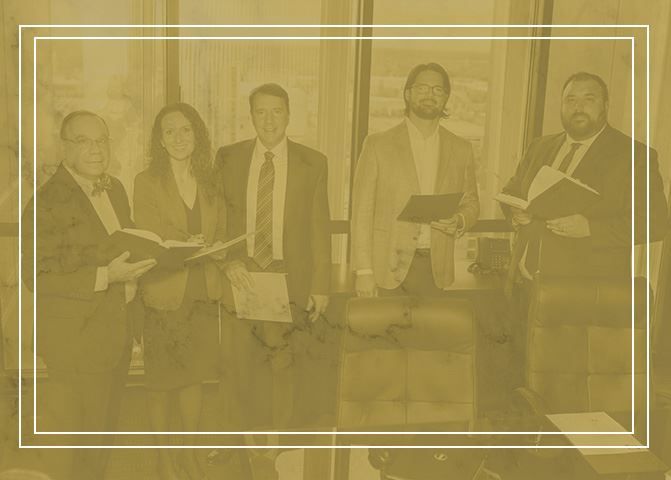 Why Choose Lowther Johnson Attorneys at Law, LLC? What Makes Us Different
Serving Springfield, MO Since 1975
350+ Years of Collective Legal Experience to Guide You

Capable, Distinguished & Experienced Legal Representation

Hundreds of Millions Recovered For Our Clients

Personalized Attention & Carefully Curated Legal Plans


Meet Our Highly-Rated Attorneys Results-Driven. Client-Focused.