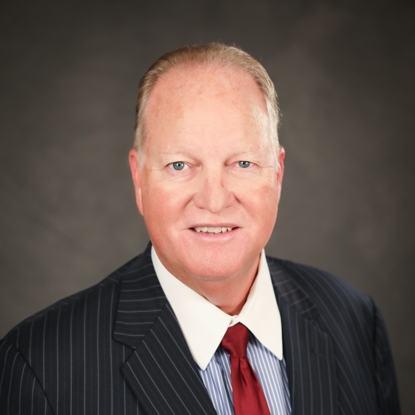 Russell W. Cook Member
Bio
Russell W. Cook has a diverse law practice in the corporate, real estate, and estate planning fields of law at Lowther Johnson Attorneys at Law. With his LL.M. in taxation he can provide an advanced level of planning and extra value in service in all types of transactions. In his career, Mr. Cook has established numerous LLC's, condominiums, sub-divisions, condotels, and timeshare regimes. He has been involved in multimillion dollar corporate acquisitions, mergers, and loans with complex financing facilities and unique collateral arrangements. His experience includes large-scale real estate developments comprising acquisition, financing, leasing, development of mixed-use projects, formation of condominiums, resorts and other regimes as well as the development of the sales, compliance and marketing programs for these projects. He has also established many small business organizations. Additionally, Mr. Cook's practice also emphasizes estate planning, tax planning, the formation of business organizations, partnership transactions, and planning for the succession of closely held and family businesses from one generation to the next. Mr. Cook has represented both borrowers and lenders in multimillion dollar financing facilities and transactions and every aspect of the acquisition and sale of large tracts of land, including development, tax planning, formation of entities and establishing sales marketing plans as well as necessary registrations.
Mr. Cook has a Bachelor's Degree from Missouri State University in 1986, his law degree from the University of Arkansas in 1996, and his LL.M. in Taxation from the University of Missouri – Kansas City. He is licensed to practice in Missouri, Kansas and Arkansas.
Outside his practice Mr. Cook has been extensively involved with youth-related activities in his community, including coaching soccer, basketball and baseball teams. He currently is working with adults and youth in training them how to sing and play musical instruments.
ADMISSIONS
Publications and Presentations
Technology in real estate transactions, condominium of subdivision law, the ethical implications of the use of technology in real estate transactions and other real estate and limited liability matters.
Plat and subdivision tricks and traps.
Using boat docks and slips as security for real estate loans. The Opinions That Matter Most
Read Our 5-Star Reviews
"Megan Creson was excellent!"

I recently had to initiate a business foreclosure on a property related to my parents' estate in Stone County. Megan Creson ...

- Catherine W.

"Megan was amazing in our case!!"

Megan was amazing in our case!! Very professional, even earning compliments from the judge. Would 100% recommend!

- Ryan S.

"We see Gregg as a friend, as much as we see him as our legal counsel."

Gregg represented both our company and our business in a case where we alleged that the financials provided to us, while ...

- Anonymous

"Exceptional law firm."

Great, professional, and sharp lawyer. Knows his stuff. Worked very hard for me and we won. and he inherited my mess from a ...

- Anonymous

"This firm understands the importance of accessibility and communication."

I have been beyond impressed with my experience with Lowther Johnson Attorneys at Law. They are knowledgeable, prompt, and ...

- Nickie B.

"Intelligent, Profession & Kind"

This carried over from another lawyer that had in quite a mess, and Gregg straightedge out quite quickly. My night in shining armor.

- Sandy F.

"Great people, help like no other."

Great people, help like no other.

- Kimberly G.

"Thank you!"

Jena is always helpful when I need her. Thank you!

- Jessica M.