Employment Law
Lowther Johnson Attorneys at Law, LLC has served the Springfield community and Southwest Missouri since 1975. Today, our lawyers take pride in our commitment to providing knowledgeable legal advice with a focus on personal attention.
Springfield Employment Law Attorneys
Resolving Employment Law Issues in Southwestern Missouri
At Lowther Johnson Attorneys at Law, LLC, our lawyers represent employers and employees alike in a wide variety of labor law matters. Representing both plaintiffs and defendants gives our attorneys a unique perspective into the issues at play in each employment-related case that we handle. We understand not only the tactics employed by both sides but also the strategies that can prove effective either in defense or in pursuit of a claim.
If you are an employee or employer facing a workplace issue, you can rely on a legal team with decades of employment law experience. We represent clients in industries of all kinds and sizes throughout the region. We understand the difficulties surrounding these issues on both sides as they affect your livelihood and future. When you work with our caring and competent team, you can trust that we will always have your best interests in mind as we work towards an optimum solution.
---
Are you facing an employment law issue or dispute? Get reliable and proven legal counsel by contacting Lowther Johnson Attorneys at Law, LLC online or at (417) 557-3407.
---
Employment Law Issues & Disputes in Missouri
Our Springfield employment law lawyers handle all employment issues involving employees, job applicants, and the owners and managers of both small and large businesses.
For employees, these issues can pertain to:
Discrimination. This unlawful behavior can be based on race, color, national origin, religion, age, gender, disability, sexual orientation, or pregnancy.
Harassment. Unwelcome conduct based on any protected characteristic is unlawful whether originating from management or co-workers.
Wrongful termination. This is unlawful when it is based on violations of your civil rights, for taking rightful medical leave, or for refusing to participate in or disclosing illegal or unethical activities in the workplace.
The Americans with Disabilities Act (ADA) which prohibits discriminatory practices against individuals with disabilities.
The Family and Medical Leave Act. This Act allows for up to 12 weeks of unpaid leave annually for qualified employees.
Overtime, hours, and minimum wage issues in keeping with the Fair Labor Standards Act and state minimum wage laws.
Untimely wage payment.
Exempt and non-exempt status determinations. These statuses, such as misclassifying an employee as an independent contractor, can impact hours and overtime pay.
Severance agreements.
Whistleblowing. Employees cannot be harassed or otherwise retaliated against for disclosing unlawful workplace activities.
Sexual harassment and hostile work environments.
Workers' compensation claims.
Equal pay for similar work.
We assist employer and individuals before administrative commissions such as the Missouri Human Rights Commission and the Equal Employment Opportunity Commission.
We also assist employers with all types of workplace disputes involving such matters as:
Employment contracts
Breach of contract disputes
Vendor contracts
Non-compete agreements and restrictive covenants
Service agreements
All employee/job applicant claims involving alleged violations of state or federal law
Why Need to Hire a Springfield Employment Lawyer
If you are an employee or former employee involved in a work-related dispute with an employer, you may be facing a situation that feels very unfair. The employer likely has more resources than you do in contesting your claim, including funding and legal support. Going up against an employer, especially a large corporate entity, can be very intimidating. For these reasons, you need an experienced attorney who is highly-knowledgeable in ever-changing state and federal employment law and who can level the playing field on your behalf.
If you are an employer facing a workplace claim or need help navigating compliance issues, our team has the knowledge, skills, and experience needed to fully address your needs. Our team can provide effective negotiation tactics as well as aggressive litigation designed to help you achieve optimum results.
---
Discuss your employment law needs with an attorney today by contacting Lowther Johnson Attorneys at Law, LLC online or at (417) 557-3407.
--- The Opinions That Matter Most
Read Our 5-Star Reviews
"Megan Creson was excellent!"

I recently had to initiate a business foreclosure on a property related to my parents' estate in Stone County. Megan Creson ...

- Catherine W.

"Megan was amazing in our case!!"

Megan was amazing in our case!! Very professional, even earning compliments from the judge. Would 100% recommend!

- Ryan S.

"We see Gregg as a friend, as much as we see him as our legal counsel."

Gregg represented both our company and our business in a case where we alleged that the financials provided to us, while ...

- Anonymous

"Exceptional law firm."

Great, professional, and sharp lawyer. Knows his stuff. Worked very hard for me and we won. and he inherited my mess from a ...

- Anonymous

"This firm understands the importance of accessibility and communication."

I have been beyond impressed with my experience with Lowther Johnson Attorneys at Law. They are knowledgeable, prompt, and ...

- Nickie B.

"Intelligent, Profession & Kind"

This carried over from another lawyer that had in quite a mess, and Gregg straightedge out quite quickly. My night in shining armor.

- Sandy F.

"Great people, help like no other."

Great people, help like no other.

- Kimberly G.

"Thank you!"

Jena is always helpful when I need her. Thank you!

- Jessica M.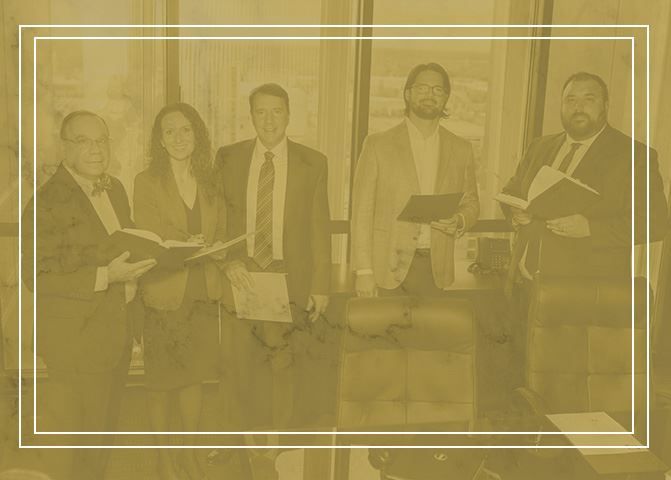 Why Choose Lowther Johnson Attorneys at Law, LLC? What Makes Us Different
Serving Springfield, MO Since 1975
350+ Years of Collective Legal Experience to Guide You

Capable, Distinguished & Experienced Legal Representation

Hundreds of Millions Recovered For Our Clients

Personalized Attention & Carefully Curated Legal Plans


Meet Our Highly-Rated Attorneys Results-Driven. Client-Focused.