Creditors Rights Collections
Lowther Johnson Attorneys at Law, LLC has served the Springfield community and Southwest Missouri since 1975. Today, our lawyers take pride in our commitment to providing knowledgeable legal advice with a focus on personal attention.
Creditors' Rights Lawyers in Springfield
Effective Representation to Resolve Nonpayment Issues
Any company that engages in commerce eventually has trouble collecting amounts owed. Unfortunately, attempting to enforce payment on your own can feel like trying to squeeze blood from a turnip. Before you sell a delinquent account to a collection agency for pennies on the dollar and risk being associated with abusive collection practices, you should consult a reputable law firm with experience in this specific area. Lowther Johnson Attorneys at Law, LLC has served the Springfield and southwestern Missouri communities for more than 40 years. Several of our members are AV® Preeminent™ Peer Review Rated by Martindale-Hubbell®, signifying a high level of professionalism and ethics in the practice of business law. You can trust our legal team to assert your rights and protect your reputation.
Contact our Springfield creditors' rights attorneys to find out more about how we can help you pursue the payment you are owed.
Principled & Efficient Collection Services for Businesses of All Sizes
Revenue is essential if your business is to maintain operations, so nonpayment can threaten your very existence.
Business law attorneys at Lowther Johnson Attorneys at Law, LLC provide proven advice and take decisive action to resolve nonpayment issues under a variety of circumstances:
Creditor representation in bankruptcy — Our experienced attorneys take an active role in representing creditors when their debtors file for bankruptcy. We participate in preference and avoidance litigation, discharge and dischargeability objections, and claims enforcement. We also assist with claims negotiation and confirmation of repayment plans, and we advise creditors on all remedies that are available to them, such as the use of involuntary bankruptcies and substantive consolidation of related debtors.
Collections and judgment recovery — Our legal team also provides ongoing representation to creditors in collections actions. We advise clients on all facets of credit transactions and receivables management, including providing predefault lender counseling on rights and voluntary workouts. After default, we undertake judicial and nonjudicial foreclosures and provide a variety of aggressive yet cost-effective measures to preserve adequate security. These measures include prejudgment writs of attachment and other forms of injunctive relief, creditor assignments, and lien preservation.
Landlord-tenant collections — Whenever necessary, we assist owners of residential and commercial real estate in collecting unpaid rent from tenants and in pursuing eviction proceedings.
When litigation proves unavoidable, we provide creditors with aggressive representation to enforce claims. In addition to assisting clients with all standard post-judgment remedies including garnishments, executions, and levies, our creditors' rights lawyers in Springfield work diligently to investigate and uncover any fraudulent conveyances or debt that has been illegally hidden.
Contact a Reputable Springfield Law Firm For Reliable Collections Services
Lowther Johnson Attorneys at Law, LLC has established a strong reputation throughout southwestern Missouri for effective and ethical legal service.
To learn how our firm can help resolve your collections issues, schedule a consultation at our Springfield office. Call us at (417) 557-3407 or contact us online. The Opinions That Matter Most
Read Our 5-Star Reviews
"Megan Creson was excellent!"

I recently had to initiate a business foreclosure on a property related to my parents' estate in Stone County. Megan Creson ...

- Catherine W.

"Megan was amazing in our case!!"

Megan was amazing in our case!! Very professional, even earning compliments from the judge. Would 100% recommend!

- Ryan S.

"We see Gregg as a friend, as much as we see him as our legal counsel."

Gregg represented both our company and our business in a case where we alleged that the financials provided to us, while ...

- Anonymous

"Exceptional law firm."

Great, professional, and sharp lawyer. Knows his stuff. Worked very hard for me and we won. and he inherited my mess from a ...

- Anonymous

"This firm understands the importance of accessibility and communication."

I have been beyond impressed with my experience with Lowther Johnson Attorneys at Law. They are knowledgeable, prompt, and ...

- Nickie B.

"Intelligent, Profession & Kind"

This carried over from another lawyer that had in quite a mess, and Gregg straightedge out quite quickly. My night in shining armor.

- Sandy F.

"Great people, help like no other."

Great people, help like no other.

- Kimberly G.

"Thank you!"

Jena is always helpful when I need her. Thank you!

- Jessica M.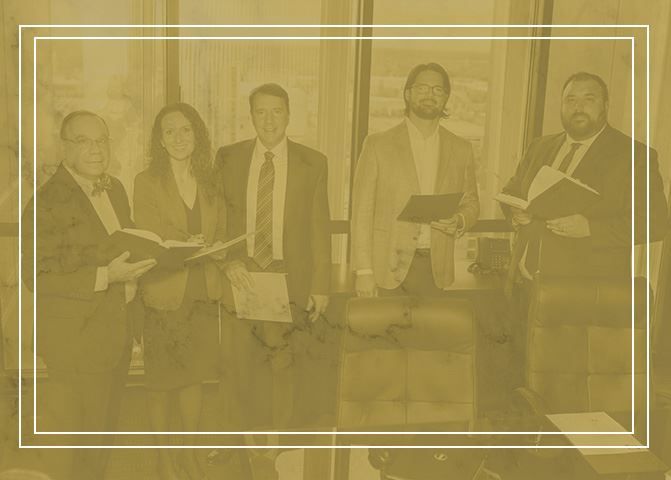 Why Choose Lowther Johnson Attorneys at Law, LLC? What Makes Us Different
Serving Springfield, MO Since 1975
350+ Years of Collective Legal Experience to Guide You

Capable, Distinguished & Experienced Legal Representation

Hundreds of Millions Recovered For Our Clients

Personalized Attention & Carefully Curated Legal Plans


Meet Our Highly-Rated Attorneys Results-Driven. Client-Focused.