Commercial Litigation
Lowther Johnson Attorneys at Law, LLC has served the Springfield community and Southwest Missouri since 1975. Today, our lawyers take pride in our commitment to providing knowledgeable legal advice with a focus on personal attention.
Springfield Commercial Litigation Lawyers
Experienced Trial Attorneys for Clients Throughout Southwestern Missouri
If you engage in commerce, sooner or later you are almost certain to encounter a dispute with a client or contractor that will need outside legal help to resolve. At Lowther Johnson Attorneys at Law, LLC, we assist businesses through alternative dispute resolution and civil court trials in both state and federal court.
Our distinguished team brings legal skills honed by decades of experience in the negotiation and litigation of commercial matters. Our services are available to all businesses, no matter the industry or the size of your enterprise. We handle even the most complex cases through diligent investigation, thorough case preparation, legal analysis, and fierce advocacy from start to finish.
Are you facing a business dispute? Learn how our Springfield commercial litigation attorneys can help by calling us at (417) 557-3407 or contacting us online for more information.
Commercial Litigation Matters We Handle
We have the knowledge and experience to help your business in cases related to:
Antitrust, unfair practices, and trade regulation violations
Banking and creditor issues, including lender liability
Breach of contract
Breach of warranty
Business torts
Construction law
Environmental law
Insurance
Products liability
Professional liability
Real estate
Securities
Toxic tort
Intellectual property, including copyright and trademark infringement
Partnership and shareholder disputes
Recovery From Breach of Contract
Breach of contract is a common issue that leads to the necessity of negotiation or court action. When a party to a contract fails to perform, he damages the other business. This damage often goes beyond the immediate inconvenience of getting less than promised by the contract. The breach can also cost you future profits if you are unable to serve your clients as a result.
Our skilled attorneys can help you achieve the best legal remedy for a breach of contract, such as:
Compensatory damages. These provide reimbursement for immediate monetary loss.
Consequential and incidental damages. These provide compensation for additional foreseeable losses caused by the breach.
Attorney fees and costs. These are available only if the contract expressly states they are recoverable.
Liquidated damages. These are amounts specified in the contract that are payable for particular breaches, such as late or substandard performance.
Specific performance. This is a court order requiring the breaching party to fulfill the terms of the contract.
Punitive damages. These punish a party's objectionable behavior, meant to punish the breaching party and discourage other parties from acting in a similar manner.
Rescission. This cancels the contract. Both sides are excused from further performance and payments made under the contract are returned.
Reformation. This changes the terms of the contract when the court believes the parties had an honest misunderstanding about what was to be performed.
Affordable Alternatives to a Civil Suit
The cost of traditional litigation can easily exceed the amount of the contract. Fortunately, various means of alternative dispute resolution (ADR), including mediation and arbitration can be used to resolve the matter. These alternatives are less costly and quicker than civil lawsuits but can deliver the same remedies.
Our skilled negotiators have successfully represented clients in arbitration and mediation hearings. We have settled lawsuits prior to trial, saving our clients expenses and getting their businesses back on track in a more expeditious manner.
Contact Lowther Johnson Attorneys at Law, LLC to Get Your Business Moving Again
If your business has been damaged by someone else's conduct, you need to take action. Delaying the exercise of your rights could mean losing them. Recovering damages could mean the difference between profitability and insolvency for your company. Our team can help you at this critical time.
Contact us online or call Lowther Johnson Attorneys at Law, LLC at (417) 557-3407 to schedule a consultation. The Opinions That Matter Most
Read Our 5-Star Reviews
"Megan Creson was excellent!"

I recently had to initiate a business foreclosure on a property related to my parents' estate in Stone County. Megan Creson ...

- Catherine W.

"Megan was amazing in our case!!"

Megan was amazing in our case!! Very professional, even earning compliments from the judge. Would 100% recommend!

- Ryan S.

"We see Gregg as a friend, as much as we see him as our legal counsel."

Gregg represented both our company and our business in a case where we alleged that the financials provided to us, while ...

- Anonymous

"Exceptional law firm."

Great, professional, and sharp lawyer. Knows his stuff. Worked very hard for me and we won. and he inherited my mess from a ...

- Anonymous

"This firm understands the importance of accessibility and communication."

I have been beyond impressed with my experience with Lowther Johnson Attorneys at Law. They are knowledgeable, prompt, and ...

- Nickie B.

"Intelligent, Profession & Kind"

This carried over from another lawyer that had in quite a mess, and Gregg straightedge out quite quickly. My night in shining armor.

- Sandy F.

"Great people, help like no other."

Great people, help like no other.

- Kimberly G.

"Thank you!"

Jena is always helpful when I need her. Thank you!

- Jessica M.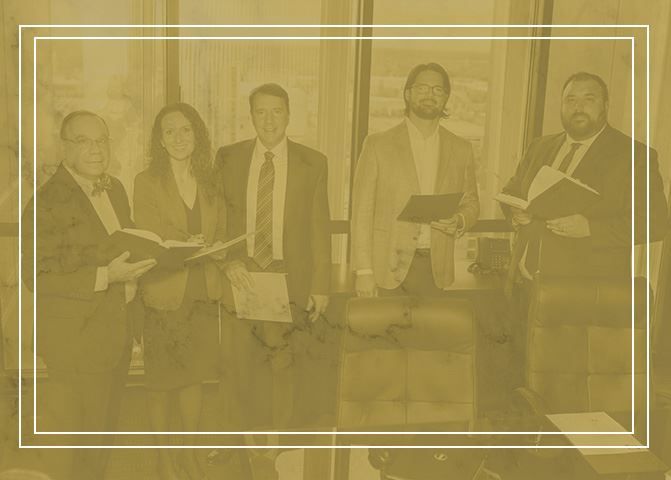 Why Choose Lowther Johnson Attorneys at Law, LLC? What Makes Us Different
Serving Springfield, MO Since 1975
350+ Years of Collective Legal Experience to Guide You

Capable, Distinguished & Experienced Legal Representation

Hundreds of Millions Recovered For Our Clients

Personalized Attention & Carefully Curated Legal Plans


Meet Our Highly-Rated Attorneys Results-Driven. Client-Focused.