Spousal Support
Lowther Johnson Attorneys at Law, LLC has served the Springfield community and Southwest Missouri since 1975. Today, our lawyers take pride in our commitment to providing knowledgeable legal advice with a focus on personal attention.
Experienced Springfield Divorce Attorneys Litigate Spousal Support
Pursuing fair alimony settlements for supporting and recipient spouses
In a divorce or legal separation, Missouri courts may issue a support order for either spouse if the spouse requesting the support lacks sufficient wealth, is unable to find suitable employment, or is the primary caregiver for a young child. For most dependent spouses, alimony is critical, especially in the short term, while making the transition to being self-supporting. However, an order for alimony can also be burdensome to a supporting spouse, who is now charged with supporting two households. The court tries to balance these competing concerns so that neither spouse is unjustly enriched or impoverished as a result of the divorce. At Lowther Johnson Attorneys at Law, LLC, our divorce lawyers advocate strongly for clients on either side of the alimony issue, to protect their rights and deliver positive results.
To learn more about how we can assist you in your case, call our Springfield attorneys at (417) 557-3407 and schedule a consultation.
What Missouri courts consider when deciding spousal support
Alimony can be temporary or permanent, according to what the divorce court deems just. When deciding on the amount and the term, the court examines several factors, including:
The financial resources of the dependent spouse, including marital property and the ability to be self-supporting
The time required to become employable through education or job training
The comparative earning capacity of each spouse
The standard of living established during the marriage
The duration of the marriage
The age and the physical and emotional condition of the spouse seeking maintenance
The conduct of the parties during the marriage
Some of these factors are factual, some are speculative, and others may require the spouses to impugn each other's character. The multitude of factors makes it very difficult to predict how a court might rule. But given the risk of an adverse judgment, we believe that whenever possible, spouses should try to reach a settlement, either through traditional negotiations or mediation. An alimony settlement to which both spouses commit is less likely to require modification or enforcement actions in the future. However, if either spouse experiences a substantial change in financial circumstances, it may be necessary to return to family law court for a modification of the order.
Trust our Springfield attorneys to manage your alimony issues
Lowther Johnson Attorneys at Law, LLC offers personalized divorce services for every issue, including spousal support. Whether you are a supporting spouse or a recipient of maintenance, you can trust our accomplished legal team to work diligently toward your best possible result.
To schedule a consultation, call (417) 557-3407 or contact us online. The Opinions That Matter Most
Read Our 5-Star Reviews
"Megan Creson was excellent!"

I recently had to initiate a business foreclosure on a property related to my parents' estate in Stone County. Megan Creson ...

- Catherine W.

"Megan was amazing in our case!!"

Megan was amazing in our case!! Very professional, even earning compliments from the judge. Would 100% recommend!

- Ryan S.

"We see Gregg as a friend, as much as we see him as our legal counsel."

Gregg represented both our company and our business in a case where we alleged that the financials provided to us, while ...

- Anonymous

"Exceptional law firm."

Great, professional, and sharp lawyer. Knows his stuff. Worked very hard for me and we won. and he inherited my mess from a ...

- Anonymous

"This firm understands the importance of accessibility and communication."

I have been beyond impressed with my experience with Lowther Johnson Attorneys at Law. They are knowledgeable, prompt, and ...

- Nickie B.

"Intelligent, Profession & Kind"

This carried over from another lawyer that had in quite a mess, and Gregg straightedge out quite quickly. My night in shining armor.

- Sandy F.

"Great people, help like no other."

Great people, help like no other.

- Kimberly G.

"Thank you!"

Jena is always helpful when I need her. Thank you!

- Jessica M.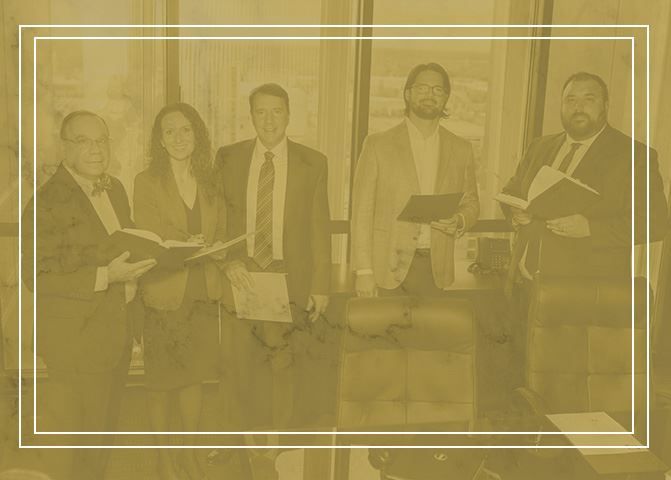 Why Choose Lowther Johnson Attorneys at Law, LLC? What Makes Us Different
Serving Springfield, MO Since 1975
350+ Years of Collective Legal Experience to Guide You

Capable, Distinguished & Experienced Legal Representation

Hundreds of Millions Recovered For Our Clients

Personalized Attention & Carefully Curated Legal Plans


Meet Our Highly-Rated Attorneys Results-Driven. Client-Focused.