Divorce
Lowther Johnson Attorneys at Law, LLC has served the Springfield community and Southwest Missouri since 1975. Today, our lawyers take pride in our commitment to providing knowledgeable legal advice with a focus on personal attention.
Divorce Attorneys in Springfield
Offering Clients Effective Counsel on Life-Changing Decisions
When ending a marriage, it can be difficult to prepare for a future beyond the conflicts and emotional stressors of the legal process. At Lowther Johnson, Attorneys at Law, LLC, we aim to create a solid foundation for you to move on from a divorce with confidence. Our experienced Springfield divorce lawyers provide attentive legal support in all aspects of divorce. Whether you need aggressive courtroom advocacy or strategic negotiation, we deliver forward-looking representation that is customized to your objectives and focused on securing a satisfying outcome for you and your children.
Call us at (417) 557-3407 today to schedule a consultation regarding your divorce proceedings. We can help you make the right call for your unique situation.
Understanding Divorce in Missouri
Missouri law provides for a no-fault divorce on the ground that the marriage is irretrievably broken, provided that both parties consent.
However, if there is disagreement, the spouse petitioning for divorce must assert further reasons for the court to grant it, such as that:
The other spouse committed adultery
The other spouse abandoned the petitioner for at least six months
The other spouse's behavior made it impossible for the petitioner to remain in the marriage
Both parties lived separately and apart for at least 24 months (or 12 months if the separation was by agreement) prior to filing for divorce
Any of these fault-related reasons can support an order dissolving the marriage.
In addition to establishing divorce grounds, ancillary issues still may have to be resolved.
A divorce can take one of two tracks:
Uncontested divorce — When the parties to a divorce consent to all terms regarding child custody and support, spousal support, and property division, they may obtain a divorce order based on filing a joint petition along with a written agreement. While the divorce requires a formal hearing and a judge's review, the traditional trial process is avoided.
Contested divorce — When the parties cannot agree on one or more of these ancillary issues, the divorce will be placed on a track for trial before a family court judge on the unresolved issues. This is a more elaborate and expensive process, requiring documentary evidence and witness testimony.
To make the divorce process as smooth and swift as possible, we offer skilled representation in alternative dispute resolution, including mediation and collaborative divorce.
Experienced Representation in Child Custody Matters
Missouri courts decide on child custody based on what serves the child's best interests, favoring arrangements that involve both parents' participation. Our skilled attorneys can negotiate a workable parenting plan suited to your family's circumstances, taking into account all available options for joint or sole physical or legal custody. We provide strong advocacy for your parental rights in any custody dispute, with a focus on achieving a fair and effective solution.
Exemplary Counsel for Child Support Issues
Missouri courts determine child support by examining the ability of both parents to shoulder the costs of childcare and then arriving at a fair apportionment. Whether you are the payer or the recipient, we strive to ensure a just support arrangement that protects your interests. If it becomes necessary to modify the original support order due to significant changes in family or economic circumstances, we can facilitate the process. We also pursue the most effective options for enforcement of a support order when the paying spouse is in arrears.
Pursuing a Fair Spousal Support Agreement
A Missouri court may award spousal support if one spouse lacks the financial resources to be self-sufficient. A determination of spousal support includes analysis of a recipient spouse's available means of self-support and the financial burdens on a supporting spouse. Whether you are the spouse in need of support or the party to be charged with payment, we thoroughly assess all relevant factors in your case and work to negotiate a reasonable settlement or to seek a court-ordered solution.
Reliable Assistance with the Division of Marital Property
Missouri is an equitable distribution state, which means the division of marital property upon divorce is not necessarily equal. Unless the spouses can agree on their own, a judge will divide their marital assets and debts by considering such factors as each spouse's financial capacity and contributions to the marriage. Whether property or debt is considered marital and thus subject to division depends on a number of factors, such as when and how it was acquired. We can effectively advise you on how to retain control over your separate possessions, defend against debts that you are not responsible for, and achieve a fair and appropriate share of marital assets.
Contact Our Experienced Springfield Divorce Attorneys
Lowther Johnson, Attorneys at Law, LLC provides dedicated assistance throughout the process of ending a marriage in Missouri, providing personalized services with compassion and a commitment to fulfilling your objectives. To schedule a consultation, call us at (417) 557-3407 or contact us online. The Opinions That Matter Most
Read Our 5-Star Reviews
"Megan Creson was excellent!"

I recently had to initiate a business foreclosure on a property related to my parents' estate in Stone County. Megan Creson ...

- Catherine W.

"Megan was amazing in our case!!"

Megan was amazing in our case!! Very professional, even earning compliments from the judge. Would 100% recommend!

- Ryan S.

"We see Gregg as a friend, as much as we see him as our legal counsel."

Gregg represented both our company and our business in a case where we alleged that the financials provided to us, while ...

- Anonymous

"Exceptional law firm."

Great, professional, and sharp lawyer. Knows his stuff. Worked very hard for me and we won. and he inherited my mess from a ...

- Anonymous

"This firm understands the importance of accessibility and communication."

I have been beyond impressed with my experience with Lowther Johnson Attorneys at Law. They are knowledgeable, prompt, and ...

- Nickie B.

"Intelligent, Profession & Kind"

This carried over from another lawyer that had in quite a mess, and Gregg straightedge out quite quickly. My night in shining armor.

- Sandy F.

"Great people, help like no other."

Great people, help like no other.

- Kimberly G.

"Thank you!"

Jena is always helpful when I need her. Thank you!

- Jessica M.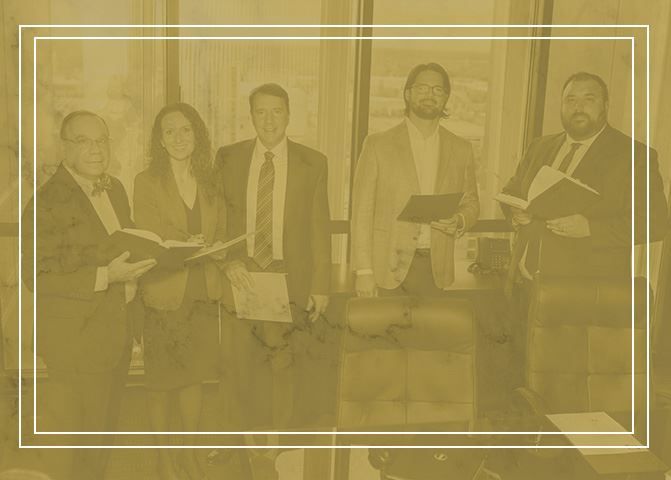 Why Choose Lowther Johnson Attorneys at Law, LLC? What Makes Us Different
Serving Springfield, MO Since 1975
350+ Years of Collective Legal Experience to Guide You

Capable, Distinguished & Experienced Legal Representation

Hundreds of Millions Recovered For Our Clients

Personalized Attention & Carefully Curated Legal Plans


Meet Our Highly-Rated Attorneys Results-Driven. Client-Focused.