Division Of Marital Property
Lowther Johnson Attorneys at Law, LLC has served the Springfield community and Southwest Missouri since 1975. Today, our lawyers take pride in our commitment to providing knowledgeable legal advice with a focus on personal attention.
Springfield Property Division Lawyers
Helping You Devise Fair Property Settlements
The division of marital property during a divorce is of critical importance in preparing for the life changes that follow, especially where there are economic disparities between spouses. At Lowther Johnson, Attorneys at Law, LLC in Springfield, we offer experienced property division services with your best interests in mind. In a dispute over the distribution of assets and debts during divorce, we assert your rights as we pursue a fair property settlement that will ease your transition to a new phase in life.
Contact our property division attorneys in Springfield today to find out more about how we can help.
Reliable Advocates Protecting Your Assets During Divorce
Our firm asserts your interests under Missouri's equitable distribution doctrine, by which courts divide marital property in a fair, if not necessarily even, manner. When divorcing spouses cannot agree on how to split their assets, a family law court will make decisions based on a host of considerations that include each spouse's current financial circumstances, future earning capacity, contributions to the marriage, ownership of non-marital property value, conduct during the marriage and child custody obligations.
The court also determines what is or is not marital property. It generally includes anything acquired after marriage and before legal separation or divorce, except for bequests, inheritances, and gifts from third parties. While assets owned by either party prior to marriage are considered to be non-marital, they can become marital if they are commingled or if improved or maintained during marriage by the other spouse's efforts or funds. Our attorneys are skilled at identifying property as marital or separate and making the strongest arguments for a classification of ownership that benefits our clients.
Here are examples of how courts handle certain types of assets:
Real estate — A parcel of real property acquired during the marriage is considered jointly owned and may be subject to a sale and division of proceeds. In the case of a family home, a court may decide to allow the spouse with primary custody of the couple's children to remain in possession, which may postpone the division of the asset.
Personal property — Possessions such as clothing, furniture, and vehicles may be divided according to their fair market value if designated as marital property.
Bank accounts and other liquid assets — Marital funds are subject to division whether held in joint or individual bank accounts. Sums of money acquired as separate property can become marital if they are comingled or used to acquire marital assets — for example, an inheritance that is used as part of a cash payment for jointly owned real estate.
Stocks, bonds, and other investments —Investment ownership prior to marriage is considered separate property, but interest, dividends, and appreciation during the marriage are deemed marital, as are stock options awarded to an employee as compensation during the marriage.
Whatever types of assets are involved, you can rely on our attorneys to advocate for a just distribution and to pursue a fair property settlement in or out of the court.
Litigating the Distribution of Marital Debts
Marital debts are divided similarly to assets. Debts incurred during marriage are generally treated as marital and shared between spouses. To determine whether a debt is marital, Missouri courts assess such factors as when the debt was incurred, by whom, and for what purpose. A debt is usually the responsibility of one spouse if he or she incurred it solely for their own benefit. Our attorneys defend you from unjust financial burdens by making sure debt is properly classified and equitably divided.
Contact Our Seasoned Springfield Property Division Attorneys for Assistance
At Lowther Johnson, Attorneys at Law, LLC, we provide reliable legal support for all issues concerning the division of marital property.
We champion your interests and help you obtain the settlement that you are entitled to. To learn more about our services, schedule a consultation by calling (417) 557-3407 or contact us online. The Opinions That Matter Most
Read Our 5-Star Reviews
"Megan Creson was excellent!"

I recently had to initiate a business foreclosure on a property related to my parents' estate in Stone County. Megan Creson ...

- Catherine W.

"Megan was amazing in our case!!"

Megan was amazing in our case!! Very professional, even earning compliments from the judge. Would 100% recommend!

- Ryan S.

"We see Gregg as a friend, as much as we see him as our legal counsel."

Gregg represented both our company and our business in a case where we alleged that the financials provided to us, while ...

- Anonymous

"Exceptional law firm."

Great, professional, and sharp lawyer. Knows his stuff. Worked very hard for me and we won. and he inherited my mess from a ...

- Anonymous

"This firm understands the importance of accessibility and communication."

I have been beyond impressed with my experience with Lowther Johnson Attorneys at Law. They are knowledgeable, prompt, and ...

- Nickie B.

"Intelligent, Profession & Kind"

This carried over from another lawyer that had in quite a mess, and Gregg straightedge out quite quickly. My night in shining armor.

- Sandy F.

"Great people, help like no other."

Great people, help like no other.

- Kimberly G.

"Thank you!"

Jena is always helpful when I need her. Thank you!

- Jessica M.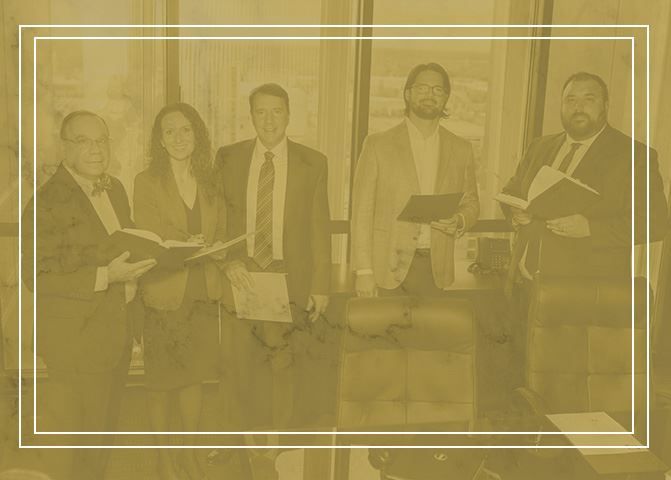 Why Choose Lowther Johnson Attorneys at Law, LLC? What Makes Us Different
Serving Springfield, MO Since 1975
350+ Years of Collective Legal Experience to Guide You

Capable, Distinguished & Experienced Legal Representation

Hundreds of Millions Recovered For Our Clients

Personalized Attention & Carefully Curated Legal Plans


Meet Our Highly-Rated Attorneys Results-Driven. Client-Focused.