Child Support
Lowther Johnson Attorneys at Law, LLC has served the Springfield community and Southwest Missouri since 1975. Today, our lawyers take pride in our commitment to providing knowledgeable legal advice with a focus on personal attention.
Child Support Attorneys in Springfield
Offering Capable Resolution of Child Support Issues
Divorce often entails a court's determination of financial obligations to provide for children's needs. Support may also be required in the case of unwed parents when the child's paternity is established. Lowther Johnson, Attorneys at Law, LLC provides personalized assistance with the establishment of fair and adequate child support awards. Whether we represent the parent paying or the one receiving support, we use the discovery process to compel full financial disclosure that ensures a transparent process in deciding on an award. Our Springfield child support lawyers have the experience needed to help you plan beyond basic child support, taking into consideration such future costs as private education, enrichment activities, and attendance to special needs.
Call Lowther Johnson Attorneys at Law, LLC at (417) 557-3407 today to schedule a consultation with a member of our team!
Securing Fair Child Support for Parents
Child support is intended to ensure the financial coverage of a child's basic needs, including food, shelter, and healthcare. To calculate child support obligations, Missouri courts use state guidelines that take into account both parents' incomes and other financial resources.
The support obligation is then apportioned based on such factors as:
The parents' respective percentages of physical custody time
The financial needs of the child and the parents
The standard of living the child would have enjoyed if the marriage had not been dissolved
The child's physical and emotional condition and educational needs
The custody arrangements and related expenses
The parents' work-related childcare expenses
Child support is typically paid to the parent with primary physical custody. The duty to pay support usually lasts until the child is 18 though it may be extended if the child is in school or has mental or physical disabilities. We listen carefully to your concerns and any issues that you believe are relevant so that we can help you achieve a fair determination of child support.
Skilled Counselors Assist with the Modification of Child Support Orders
If there is a substantial change in your family or financial circumstances that is likely to continue for the foreseeable future, you may be eligible for a modification of the initial child support amount. Examples of such changes are a parent's inability to work, attendance to a child's physical or mental disability, and newly discovered assets that affect a parent's ability to pay. Courts are increasingly likely to consider a change substantial for the purposes of modification if a recalculation would change the child support amount by at least 20 percent. We can assess whether you are eligible for modification and file motions to modify on their behalf. If the other parent is not in agreement, we can help you obtain and present documentation in support of the change. We always try to resolve disputes through the least contentious means, including negotiation and mediation, whenever they best suit our client's situation.
Helping You Pursue the Enforcement of Child Support Orders
When a parent falls behind in child support or reneges on the obligation entirely, our attorneys tenaciously pursue enforcement options to get you the payments you are entitled to. In Missouri, you may seek child support enforcement through the court or through the Family Support Division. The FSD is a state agency with the authority to collect overdue support in a multitude of ways, such as withholding and garnishing wages, filing liens against property, suspending driver's and professional licenses, and intercepting tax returns. In addition, the FSD can file an order to show cause, a civil motion that may cause the nonpaying parent to be held in contempt of court. Under state law, the nonpayment of child support also may be prosecuted criminally as a misdemeanor or a felony.
Assess Your Child Support Options Today
Lowther Johnson, Attorneys at Law, LLC guides parents through the challenges of divorce and its related monetary issues.
In any family law matter, you can trust our experienced child support attorneys in Springfield to help you obtain a fair result. To schedule a consultation with us, call (417) 557-3407 or contact us online. The Opinions That Matter Most
Read Our 5-Star Reviews
"Megan Creson was excellent!"

I recently had to initiate a business foreclosure on a property related to my parents' estate in Stone County. Megan Creson ...

- Catherine W.

"Megan was amazing in our case!!"

Megan was amazing in our case!! Very professional, even earning compliments from the judge. Would 100% recommend!

- Ryan S.

"We see Gregg as a friend, as much as we see him as our legal counsel."

Gregg represented both our company and our business in a case where we alleged that the financials provided to us, while ...

- Anonymous

"Exceptional law firm."

Great, professional, and sharp lawyer. Knows his stuff. Worked very hard for me and we won. and he inherited my mess from a ...

- Anonymous

"This firm understands the importance of accessibility and communication."

I have been beyond impressed with my experience with Lowther Johnson Attorneys at Law. They are knowledgeable, prompt, and ...

- Nickie B.

"Intelligent, Profession & Kind"

This carried over from another lawyer that had in quite a mess, and Gregg straightedge out quite quickly. My night in shining armor.

- Sandy F.

"Great people, help like no other."

Great people, help like no other.

- Kimberly G.

"Thank you!"

Jena is always helpful when I need her. Thank you!

- Jessica M.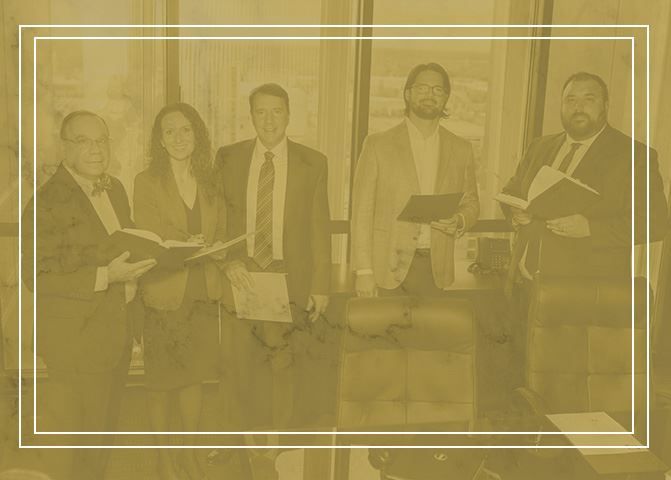 Why Choose Lowther Johnson Attorneys at Law, LLC? What Makes Us Different
Serving Springfield, MO Since 1975
350+ Years of Collective Legal Experience to Guide You

Capable, Distinguished & Experienced Legal Representation

Hundreds of Millions Recovered For Our Clients

Personalized Attention & Carefully Curated Legal Plans


Meet Our Highly-Rated Attorneys Results-Driven. Client-Focused.