Workers Compensation
Lowther Johnson Attorneys at Law, LLC has served the Springfield community and Southwest Missouri since 1975. Today, our lawyers take pride in our commitment to providing knowledgeable legal advice with a focus on personal attention.
Springfield Workers' Compensation Lawyers
Helping You Get the Benefits You Deserve
If you have been injured at work, you might find it difficult to navigate the confusing administrative landscape of the workers' compensation system to obtain the benefits you are entitled to. At Lowther Johnson Attorneys at Law, LLC, our goal is to lead you through this process and help you comply with all deadlines and requirements, so you can begin recovering as soon as possible. Should a dispute arise with your claim at any stage, our experienced litigators fight aggressively to protect your rights.
---
Schedule an appointment to talk to our workers' compensation attorneys in Springfield today by calling us at (417) 557-3407.
---
What is Workers' Compensation Insurance?
An employee injured or ill "in the course and scope" of their job can receive workers' compensation benefits for medical expenses, lost wages, and rehabilitation. Those who die on the job also receive death benefits that are paid out to their families.
Who Pays Workers Compensation?
Typically, employers pay for workers' compensation insurance which covers cash benefits and medical care that is paid by the employer's insurance. Once the insurance carrier and employer agree that the injury or condition is work-related, a claim will be paid out to the employee. If the employer or the insurance disputes the claim, then cash benefits are not paid out until a judge determines who is right.
Common Reasons for Denials of Workers' Compensation Claims in Missouri
Under Missouri law, virtually every employer must purchase workers' compensation insurance to protect employees from on-the-job injuries. If you suffer an injury that "arises from employment" "during the course of employment," you can receive benefits to cover all reasonable medical care and part of your lost income.
However, many workers' compensation claims are denied for various reasons, including these:
Employee missed the deadline — The law requires workers to report an injury to their employer within a short period of time or risk losing access to benefits provided under the law. Make sure you notify your employer immediately of an injury event even if you don't think it will amount to anything serious.
The worker is not an employee — Employers often try to save on the cost of insurance by classifying workers as independent contractors rather than employees. However, the label a company puts on you is not enough to determine your true status. If the employer closely supervises your work, assigns tasks to you, and gives you the tools with which to perform your duties, you may be an employee for workers' comp purposes even if you're paid as a contractor.
The injury was not work-related — Generally speaking, as long as your injury occurred due to a risk of employment and while you were doing some activity that benefits your employer, you are covered. This is why it is sometimes so important to explain the circumstances of your injury in detail. If you are hurt commuting to work, you are not covered. But if you are hurt commuting to work because you made a detour to run an errand for the company, you are covered. If on your lunch hour, you are hurt in the parking lot walking to your car to go take your lunch off-site, you are probably not covered. But if you slip and fall in the company cafeteria, you probably are covered.
The injury was your own fault — Workers' comp is a no-fault system, so even if you hurt yourself through your own carelessness, you are covered. Exceptions exist for things like horseplay, as long as the company has made it clear that horseplay is not to be tolerated.
A doctor has cleared you to return to work — You can lose your temporary disability benefit if a doctor says you are well enough to return to work. However, if you disagree with the doctor, you have the right to be seen by another treating physician.
At Lowther Johnson Attorneys at Law, LLC, we understand how important your workers' comp benefits are to you and your family. We are determined to assist you at every stage of the process to ensure you have access to the benefits you deserve.
What Do Workers Compensation Lawyers Do?
Workers compensation lawyers provide legal assistance to employees who have been injured while on the job. These lawyers help their clients:
Understand the laws surrounding workers' compensation
Provide representation at hearings and appeals
Ensure that their clients receive the compensation they are entitled to under the law
Lawsuits related to workplace injuries are often complex, so having a qualified attorney on your side is essential for getting the best possible outcome. Workers' compensation lawyers are knowledgeable in the relevant laws and regulations and can provide you with advice and representation throughout the process. They can help you understand the compensation you may be entitled to receive, as well as any time limits for filing for benefits. They also provide invaluable support throughout the claims process and ensure that your rights are protected.
By having a knowledgeable and experienced legal advocate on your side, you can ensure that you receive the most favorable result possible. A qualified workers' compensation lawyer will be able to provide you with comprehensive advice and representation throughout the entire process, from filing an initial claim or appeal to negotiating a settlement or representing you in court if necessary. With their help, you can be confident that your rights are being protected and that all of your legal needs are taken care of.
Get Effective Representation for Your Workers' Compensation Dispute
If you've been injured in a work-related accident or developed a work-related illness, Lowther Johnson Attorneys at Law, LLC has the knowledge and experience to help. Call Springfield workers compensation lawyer in Missouri.
---
To learn how our Springfield workers' compensation lawyers can efficiently resolve your dispute with your employer in Missouri, schedule a consultation at our Springfield office. Call us at (417) 557-3407 or contact us online. The Opinions That Matter Most
Read Our 5-Star Reviews
"Megan Creson was excellent!"

I recently had to initiate a business foreclosure on a property related to my parents' estate in Stone County. Megan Creson ...

- Catherine W.

"Megan was amazing in our case!!"

Megan was amazing in our case!! Very professional, even earning compliments from the judge. Would 100% recommend!

- Ryan S.

"We see Gregg as a friend, as much as we see him as our legal counsel."

Gregg represented both our company and our business in a case where we alleged that the financials provided to us, while ...

- Anonymous

"Exceptional law firm."

Great, professional, and sharp lawyer. Knows his stuff. Worked very hard for me and we won. and he inherited my mess from a ...

- Anonymous

"This firm understands the importance of accessibility and communication."

I have been beyond impressed with my experience with Lowther Johnson Attorneys at Law. They are knowledgeable, prompt, and ...

- Nickie B.

"Intelligent, Profession & Kind"

This carried over from another lawyer that had in quite a mess, and Gregg straightedge out quite quickly. My night in shining armor.

- Sandy F.

"Great people, help like no other."

Great people, help like no other.

- Kimberly G.

"Thank you!"

Jena is always helpful when I need her. Thank you!

- Jessica M.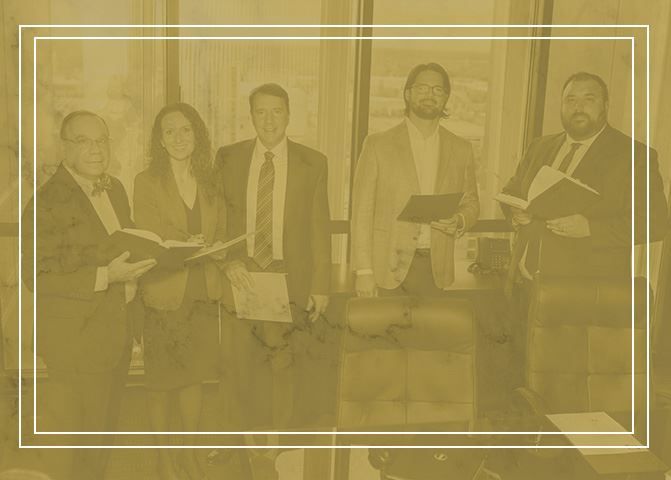 Why Choose Lowther Johnson Attorneys at Law, LLC? What Makes Us Different
Serving Springfield, MO Since 1975
350+ Years of Collective Legal Experience to Guide You

Capable, Distinguished & Experienced Legal Representation

Hundreds of Millions Recovered For Our Clients

Personalized Attention & Carefully Curated Legal Plans


Meet Our Highly-Rated Attorneys Results-Driven. Client-Focused.