Pedestrian Accidents
Lowther Johnson Attorneys at Law, LLC has served the Springfield community and Southwest Missouri since 1975. Today, our lawyers take pride in our commitment to providing knowledgeable legal advice with a focus on personal attention.
Pedestrian Accident Attorneys in Springfield
Providing Knowledgeable Legal Advice After a Serious Injury
The human body is not equipped to withstand the force of being struck by a motor vehicle. Accident victims frequently sustain brain injuries, paralysis, broken bones, and other serious injuries. If you or someone you love has been injured in a crash, the injury attorneys of Lowther Johnson Attorneys at Law, LLC can investigate the cause of the pedestrian accident; negotiate aggressively with the insurance company and work diligently to obtain the compensation to which you are entitled.
---
Our Springfield pedestrian accident lawyers are here to help. Call us at (417) 557-3407today to schedule an appointment.
---
Pedestrian Accidents in Missouri
In 2011, 75 pedestrians were killed and 1,377 were injured in Missouri traffic accidents. This means one person was killed or injured in a pedestrian traffic crash every 6.0 hours in the state.
Careless drivers are frequently to blame for pedestrian crashes. Common causes include:
Driving under the influence of drugs or alcohol
Speeding or aggressive driving
Distracted driving, such as texting or talking on a cellphone while driving
Failure to obey stop signs and traffic signals
Right of way violations at intersections or crosswalks
Inattention while backing out of a driveway, alley, or parking space
Determining Who Is at Fault for a Pedestrian Crash
Under Missouri law, both pedestrians and drivers have certain legal obligations. For example, drivers must exercise due care to avoid colliding with any pedestrian and take extra precautions when encountering a child or incapacitated adult. In addition, drivers must yield the right of way to pedestrians in both marked and unmarked crosswalks. When another driver stops to allow a pedestrian to cross the roadway, the driver of any other vehicle approaching from the rear must not overtake and pass the stopped vehicle.
At the same time, pedestrians are required to use common sense, such as looking both ways before crossing and walking on sidewalks where available. Pedestrians crossing at an intersection must also obey "Walk" and "Don't Walk" signals. When not crossing at a crosswalk, the pedestrian must yield the right of way to all vehicle traffic.
Pedestrian Accidents Result in Severe Injuries
Pedestrians are lucky to walk away from a truck or auto accident unscathed. According to the state of Missouri's 2011 traffic crash statistics, 91.2 percent of pedestrian crashes resulted in a death or personal injury. Common injuries include head trauma, fractures, contusions, internal injuries, back and neck injuries, and abrasions. In the most serious crashes, victims may suffer more dire consequences, such as permanent brain damage or paralysis.
To deal with the long-term repercussions of a serious crash, we help injury victims recover money damages from the negligent driver who caused the pedestrian collision, which may include compensation for medical bills and lost wages. The family of a pedestrian killed in a crash may also file a wrongful death claim to recover compensation for their losses, from funeral expenses to the loss of the victim's love, affection, and companionship.
Call Today to Discuss Your Accident
At Lowther Johnson Attorneys at Law, LLC, our seasoned pedestrian accident lawyers in Springfield help injury victims recover from serious pedestrian collisions. Whether negotiating with the insurance company or pursuing your case at trial, we work diligently to obtain full and fair compensation on your behalf.
---
Call our offices today at (417) 557-3407 or contact us online to schedule a free initial consultation.
--- The Opinions That Matter Most
Read Our 5-Star Reviews
"Megan Creson was excellent!"

I recently had to initiate a business foreclosure on a property related to my parents' estate in Stone County. Megan Creson ...

- Catherine W.

"Megan was amazing in our case!!"

Megan was amazing in our case!! Very professional, even earning compliments from the judge. Would 100% recommend!

- Ryan S.

"We see Gregg as a friend, as much as we see him as our legal counsel."

Gregg represented both our company and our business in a case where we alleged that the financials provided to us, while ...

- Anonymous

"Exceptional law firm."

Great, professional, and sharp lawyer. Knows his stuff. Worked very hard for me and we won. and he inherited my mess from a ...

- Anonymous

"This firm understands the importance of accessibility and communication."

I have been beyond impressed with my experience with Lowther Johnson Attorneys at Law. They are knowledgeable, prompt, and ...

- Nickie B.

"Intelligent, Profession & Kind"

This carried over from another lawyer that had in quite a mess, and Gregg straightedge out quite quickly. My night in shining armor.

- Sandy F.

"Great people, help like no other."

Great people, help like no other.

- Kimberly G.

"Thank you!"

Jena is always helpful when I need her. Thank you!

- Jessica M.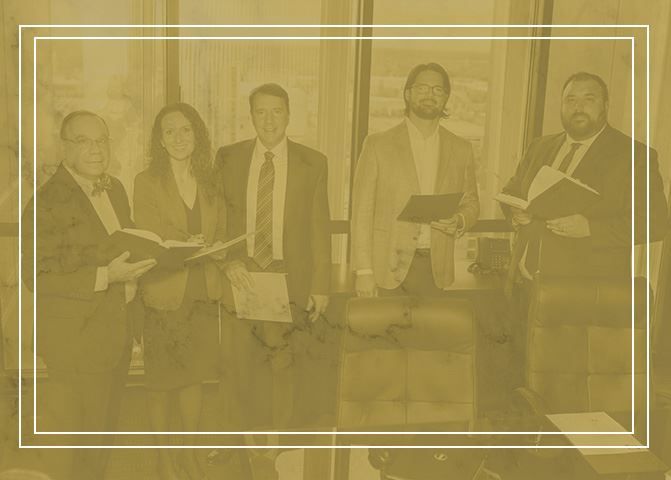 Why Choose Lowther Johnson Attorneys at Law, LLC? What Makes Us Different
Serving Springfield, MO Since 1975
350+ Years of Collective Legal Experience to Guide You

Capable, Distinguished & Experienced Legal Representation

Hundreds of Millions Recovered For Our Clients

Personalized Attention & Carefully Curated Legal Plans


Meet Our Highly-Rated Attorneys Results-Driven. Client-Focused.