Brain And Spinal Injuries
Lowther Johnson Attorneys at Law, LLC has served the Springfield community and Southwest Missouri since 1975. Today, our lawyers take pride in our commitment to providing knowledgeable legal advice with a focus on personal attention.
Brain & Spinal Cord Injury Attorneys in Springfield, MO
Catastrophic Injury Lawyers Providing Trusted Guidance
Victims of brain and spinal cord injuries often require lifelong medical treatment and personal care. At Lowther Johnson Attorneys at Law, LLC, we have the experience, knowledge, and skill to address the unique challenges you face. As one of the largest law firms in Springfield, we have the resources to pursue these often complex cases and obtain full recovery of damages for our clients.
---
You can count on our brain and spinal injury attorneys in Springfield to explain your rights clearly and fight for your right to compensation through every step of the legal process. Contact us today.
---
Brain Injuries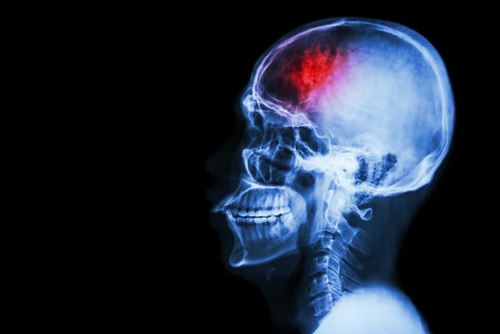 A traumatic brain injury (TBI) occurs when a sudden physical assault on the head causes damage to the brain. Closed head injuries involve a jarring of the brain against the skull, while penetrating or open head injuries involve skull fracture. Concussions are the mildest and most common form of TBI.
According to the Centers for Disease Control and Prevention (CDC), an estimated 1.7 million Americans sustain a TBI every year, resulting in 52,000 fatalities and 275,000 hospitalizations. TBI is a contributing factor to a third of all injury-related deaths in the United States.
The diagnosis and treatment of TBI can be a long and difficult process for injury victims and their loved ones. Serious brain injuries can lead to long-lasting and even permanent cognitive, emotional and functional impairments. Frontal lobe injuries can lead to behavioral changes and attention deficits, while temporal lobe injuries can interfere with language, memory, learning, and behavior. In some cases, these conditions require extensive rehabilitation or permanent care.
Spinal Cord Injuries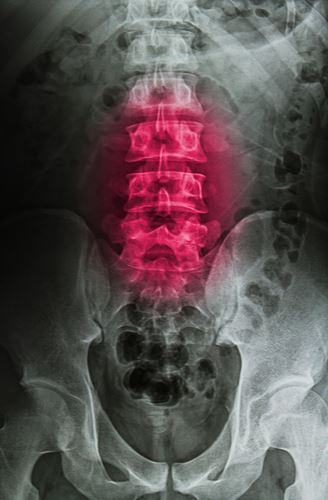 Spinal cord injury often occurs following trauma to the vertebrae that make up the spinal column. Because the spinal column is responsible for transmitting signals between the brain and the rest of the body, damage can result in temporary or permanent neurologic impairments, including paraplegia.
According to the Centers for Disease Control and Prevention, more than 200,000 Americans are currently living with spinal cord injuries. An estimated 12,000 to 20,000 new cases are diagnosed each year. Common back and neck injuries include spinal burst fractures, spinal wedge fractures, and whiplash.
Spinal cord injuries often have long-term health consequences. Neurologic impairments can impact nearly every part of the body, including the respiratory, gastrointestinal, and musculoskeletal systems. Victims who suffer quadriplegia, which involves the loss of physical ability in both the arms and legs, may lose the ability to care for themselves independently and face costly health care and living expenses.
Compensation for Brain & Spinal Cord Injuries
Brain and spinal cord injuries are often caused by severe trauma to the body. Many occur on Missouri roadways, including motorcycle accidents, truck accidents, pedestrian accidents, and auto accidents. Other common causes of head and back injuries include slip and fall accidents, sports injuries, medical malpractice, violence, and construction falls, and other work-related accidents.
When a brain injury or spinal injury is caused by someone else's wrongful or negligent conduct, you need qualified legal representation. At Lowther Johnson Attorneys at Law, LLC our catastrophic injury lawyers are equipped to investigate your claim, file a personal injury or wrongful death lawsuit, and aggressively protect your best interests every step of the way.
Serious brain and spinal cord injuries can last a lifetime. Our personal injury attorneys work diligently to obtain the best compensation. Potential damages include:
Medical expenses
Cost of future medical care, rehabilitation, and personal care
Lost wages and future income
Pain and suffering
Disability and loss of quality of life
To calculate the full extent of the damages, we retain reliable experts to develop a comprehensive life-care plan that documents the full extent of the financial and emotional losses. Whether negotiating with the insurance company or pursuing your case at trial, we aggressively fight for your right to full and fair compensation.
Why Work with a Catastrophic Injury Attorney at Lowther Johnson?
There are many personal injury law firms in the Springfield area, but not all of them are equipped to handle the complexities that come with very serious injury cases. Catastrophic injuries are life-changing in nature, which means there are many, many considerations that need to be taken into account when calculating damages. For example, an injured person may need years of physical therapy or around-the-clock care. They may be unable to work to support themselves and their families, either temporarily or permanently, so lost wages (present and future) will need to be calculated. There are tangible things like medical bills to consider, as well as intangible but still very real concerns like pain and suffering and mental anguish that also demand compensation.
In order to stand the best chance of collecting maximum compensation, you need to work with a firm that is highly familiar with catastrophic injury cases and that has the time and resources to fully investigate your case. Our firm is backed by a history of results, having secured millions of dollars in verdicts and settlements for the injured since 1975.
Call an Experienced Springfield Brain & Spinal Injury Lawyer Now
If you or your loved one suffered a serious brain or spinal cord injury, Lowther Johnson Attorneys at Law, LLC is equipped to investigate your claim and fight aggressively on your behalf. Our Springfield office is conveniently located on the 20th floor of the Hammons Tower, across from the federal courthouse and Springfield Cardinals stadium.
---
Call our office today at (417) 557-3407 or contact us online to schedule a free initial consultation.
--- The Opinions That Matter Most
Read Our 5-Star Reviews
"Megan Creson was excellent!"

I recently had to initiate a business foreclosure on a property related to my parents' estate in Stone County. Megan Creson ...

- Catherine W.

"Megan was amazing in our case!!"

Megan was amazing in our case!! Very professional, even earning compliments from the judge. Would 100% recommend!

- Ryan S.

"We see Gregg as a friend, as much as we see him as our legal counsel."

Gregg represented both our company and our business in a case where we alleged that the financials provided to us, while ...

- Anonymous

"Exceptional law firm."

Great, professional, and sharp lawyer. Knows his stuff. Worked very hard for me and we won. and he inherited my mess from a ...

- Anonymous

"This firm understands the importance of accessibility and communication."

I have been beyond impressed with my experience with Lowther Johnson Attorneys at Law. They are knowledgeable, prompt, and ...

- Nickie B.

"Intelligent, Profession & Kind"

This carried over from another lawyer that had in quite a mess, and Gregg straightedge out quite quickly. My night in shining armor.

- Sandy F.

"Great people, help like no other."

Great people, help like no other.

- Kimberly G.

"Thank you!"

Jena is always helpful when I need her. Thank you!

- Jessica M.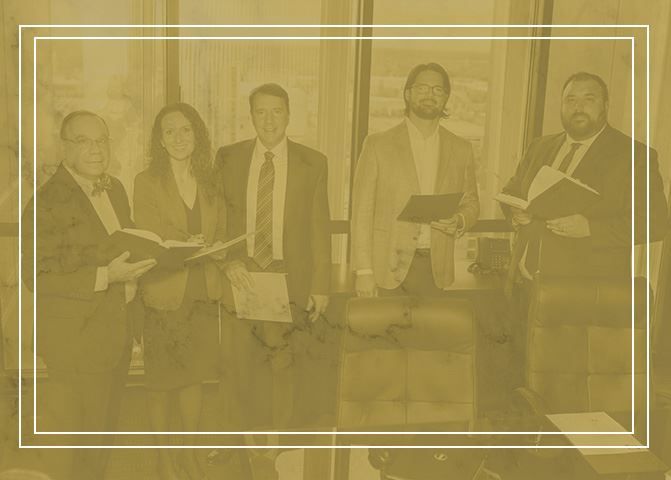 Why Choose Lowther Johnson Attorneys at Law, LLC? What Makes Us Different
Serving Springfield, MO Since 1975
350+ Years of Collective Legal Experience to Guide You

Capable, Distinguished & Experienced Legal Representation

Hundreds of Millions Recovered For Our Clients

Personalized Attention & Carefully Curated Legal Plans


Meet Our Highly-Rated Attorneys Results-Driven. Client-Focused.