Slip And Fall
Lowther Johnson Attorneys at Law, LLC has served the Springfield community and Southwest Missouri since 1975. Today, our lawyers take pride in our commitment to providing knowledgeable legal advice with a focus on personal attention.
Injury Lawyers Help You Recover Damages for Slip and Fall Accidents in Springfield, Missouri
Successfully handling a wide range of premises liability actions
If you have been injured on someone else's property, you may be entitled to compensation for your injuries. Lowther Johnson Attorneys at Law, LLC has served injury victims of Springfield, Missouri, since 1975. Our knowledgeable and dedicated personal injury attorneys understand the intricacies of premises liability law and fight zealously to obtain the compensation you deserve.
---
To learn more about how we can assist you in your case, call our Springfield attorneys at (417) 557-3407 and schedule a consultation.
---
Understanding premises liability
The term "premises liability" refers to the area of law that deals with property owners' legal obligations toward people who enter their property. While premises liability covers a wide range of claims, including animal attacks and improper security, slip and fall accidents are the most common.
Slips, trips and falls can be caused by a number of defects and other hazards, including:
Slippery substances on floors
Poor or broken lighting
Uneven stairs
Holes or depressions

Raised or worn carpeting
Defective escalators or elevators
Broken or uneven pavement
Accidents can also occur in a variety of locations, such as grocery stores, shopping malls, office buildings, government offices, restaurants, entertainment and sporting venues, parking lots and garages, construction sites and private homes. Injuries can include bruises, contusions, knee injuries, concussions, paralysis, fractures, spinal injuries and brain injuries.
Establishing a property owner's liability
To bring a successful premises liability claim, you must be able to show that your injury was caused by an unsafe condition attributed to the property owner's negligence. In most cases, this involves proving that the property owner had knowledge of the dangerous condition or hazard, or should have had knowledge of the condition, and failed to remedy it within a reasonable amount of time.
Evidence can disappear quickly in a slip and fall accident. To help prove your premises liability claim, it is advisable to document your injuries and the accident scene as quickly as possible. This includes taking pictures of the condition or defect that caused your injury, recording the names of all witnesses and retaining your receipts, medical invoices and any other relevant paperwork.
Obtaining compensation for your damages
Victims of slip and fall accidents and other property dangers are entitled to several types of damages, including:
Medical expenses
Pain and suffering

Physical disability
Lost wages
To obtain full and fair compensation, you should consult with an experienced personal injury attorney. Insurance companies know that your medical bills and lost wages are mounting after a serious injury and will often use this as leverage to undervalue your claim and pressure you to sign a release. At Lowther Johnson Attorneys at Law, LLC, our skilled accident lawyers will protect your rights at every stage of the legal process, from settlement negotiation to trial.
Seek compensation for your slip and fall claim today
At Lowther Johnson Attorneys at Law, LLC, we care about our clients and work hard to obtain the compensation they deserve.
---
For a free initial consultation, call our experienced personal injury lawyers today at (417) 557-3407 or contact us online. Our office is conveniently located in the Hammons Tower in downtown Springfield and accessible by public transportation.
--- The Opinions That Matter Most
Read Our 5-Star Reviews
"Megan Creson was excellent!"

I recently had to initiate a business foreclosure on a property related to my parents' estate in Stone County. Megan Creson ...

- Catherine W.

"Megan was amazing in our case!!"

Megan was amazing in our case!! Very professional, even earning compliments from the judge. Would 100% recommend!

- Ryan S.

"We see Gregg as a friend, as much as we see him as our legal counsel."

Gregg represented both our company and our business in a case where we alleged that the financials provided to us, while ...

- Anonymous

"Exceptional law firm."

Great, professional, and sharp lawyer. Knows his stuff. Worked very hard for me and we won. and he inherited my mess from a ...

- Anonymous

"This firm understands the importance of accessibility and communication."

I have been beyond impressed with my experience with Lowther Johnson Attorneys at Law. They are knowledgeable, prompt, and ...

- Nickie B.

"Intelligent, Profession & Kind"

This carried over from another lawyer that had in quite a mess, and Gregg straightedge out quite quickly. My night in shining armor.

- Sandy F.

"Great people, help like no other."

Great people, help like no other.

- Kimberly G.

"Thank you!"

Jena is always helpful when I need her. Thank you!

- Jessica M.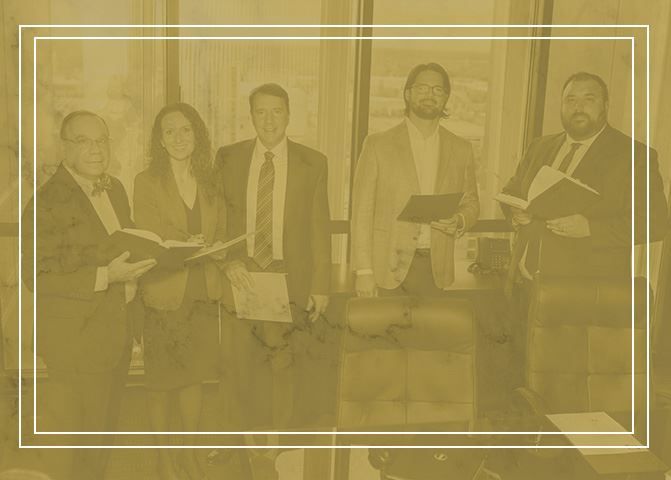 Why Choose Lowther Johnson Attorneys at Law, LLC? What Makes Us Different
Serving Springfield, MO Since 1975
350+ Years of Collective Legal Experience to Guide You

Capable, Distinguished & Experienced Legal Representation

Hundreds of Millions Recovered For Our Clients

Personalized Attention & Carefully Curated Legal Plans


Meet Our Highly-Rated Attorneys Results-Driven. Client-Focused.