Construction Accidents
Lowther Johnson Attorneys at Law, LLC has served the Springfield community and Southwest Missouri since 1975. Today, our lawyers take pride in our commitment to providing knowledgeable legal advice with a focus on personal attention.
Springfield, Missouri, Construction Accident Lawyers Fight for Your Right to Compensation
Helping you get back on your feet after a workplace injury
Working in construction can be a dangerous job. If you have suffered a serious injury on-the-job, you need an experienced personal injury lawyer to protect your legal rights and help you obtain the compensation you deserve. Lowther Johnson Attorneys at Law, LLC has served accident victims in the Springfield area for nearly 40 years. We understand how to negotiate with insurance companies to achieve the best possible resolution to your claim.
---
To learn more about how we can assist you in your case, call our Springfield attorneys at (417) 557-3407 and schedule a consultation.
---
Construction industry risks
One in ten construction site workers are injured every year, according to the Occupational Safety and Health Administration (OSHA). Laborers, electricians, ironworkers, plumbers, masons and other workers are all susceptible to construction accidents.
The following are the most common causes of fatal injuries on construction sites, which OSHA terms the "Fatal Four":
Falls — Falls from scaffolding and other objects are the leading cause of construction site fatalities, accounting for 738 deaths in 2011.
Electrocution — Electrocution hazards include contact with overhead power lines and energized sources as well as improper use of extension and flexible cords.
Struck by object — The majority of injuries involve falling objects and heavy equipment such as trucks or cranes.
Caught in or between — These injuries result from a person being squeezed, caught, crushed, pinched or compressed between two or more objects, including getting caught in or crushed by equipment.
Other common construction accidents include building collapse, fires and explosions, hazardous chemical exposure, and defective machines or equipment.
Obtaining compensation after a construction accident
Construction accidents can cause a range of serious injuries, including spinal cord injury, traumatic brain injury, bone fractures, lifting injuries, muscle strain, knee injuries, amputations, digit loss and burns. Many of these injuries require extended hospitalization, lengthy rehabilitation and may even result in long-term disabilities.
To help you stay afloat financially after a serious construction accident, it is important to explore all potential sources of compensation. Responsible parties may include your employer, contractors working on the site, equipment manufacturers, architects, site managers and building owners.
In addition to a personal injury lawsuit, you also may have another legal option. Workers' compensation is an insurance program that provides payment for lost wages and medical bills associated with a work-related injury or illness. However, when you accept workers' compensation benefits, you generally waive the right to pursue a negligence lawsuit against your employer. You may still pursue claims against other liable parties.
Contact an experienced Springfield lawyer about your construction accident
If you are struggling with medical bills and other expenses following serious injury on-the-job, we may help. Our dedicated lawyer can explore all of your legal options, including a personal injury or workers' compensation claim.
---
Call our office today at (417) 557-3407 or contact us online to schedule a free initial consultation. Our Springfield office is conveniently located on the 20th floor of the Hammons Tower, close to both parking and public transportation.
--- The Opinions That Matter Most
Read Our 5-Star Reviews
"Megan Creson was excellent!"

I recently had to initiate a business foreclosure on a property related to my parents' estate in Stone County. Megan Creson ...

- Catherine W.

"Megan was amazing in our case!!"

Megan was amazing in our case!! Very professional, even earning compliments from the judge. Would 100% recommend!

- Ryan S.

"We see Gregg as a friend, as much as we see him as our legal counsel."

Gregg represented both our company and our business in a case where we alleged that the financials provided to us, while ...

- Anonymous

"Exceptional law firm."

Great, professional, and sharp lawyer. Knows his stuff. Worked very hard for me and we won. and he inherited my mess from a ...

- Anonymous

"This firm understands the importance of accessibility and communication."

I have been beyond impressed with my experience with Lowther Johnson Attorneys at Law. They are knowledgeable, prompt, and ...

- Nickie B.

"Intelligent, Profession & Kind"

This carried over from another lawyer that had in quite a mess, and Gregg straightedge out quite quickly. My night in shining armor.

- Sandy F.

"Great people, help like no other."

Great people, help like no other.

- Kimberly G.

"Thank you!"

Jena is always helpful when I need her. Thank you!

- Jessica M.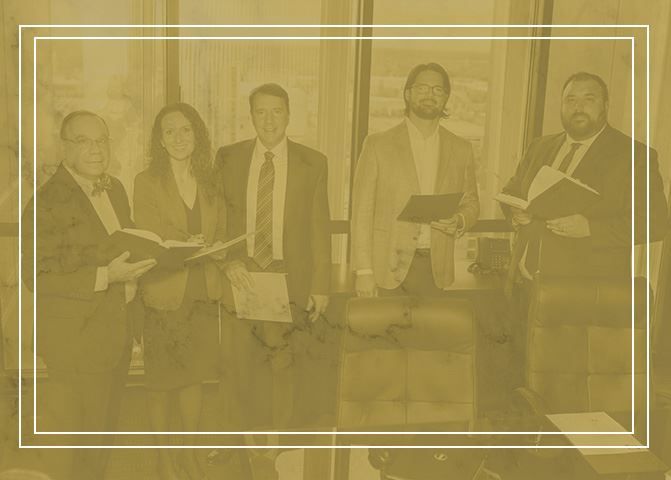 Why Choose Lowther Johnson Attorneys at Law, LLC? What Makes Us Different
Serving Springfield, MO Since 1975
350+ Years of Collective Legal Experience to Guide You

Capable, Distinguished & Experienced Legal Representation

Hundreds of Millions Recovered For Our Clients

Personalized Attention & Carefully Curated Legal Plans


Meet Our Highly-Rated Attorneys Results-Driven. Client-Focused.