Anesthesia Errors
Lowther Johnson Attorneys at Law, LLC has served the Springfield community and Southwest Missouri since 1975. Today, our lawyers take pride in our commitment to providing knowledgeable legal advice with a focus on personal attention.
Anesthesia Errors - Springfield, MO
Helping Clients in Greene County Navigate Anesthesia Malpractice Lawsuits
At Lowther Johnson Attorneys at Law, LLC, we understand that medical procedures and surgeries often involve certain risks. However, when these risks are amplified due to negligence or errors in the administration of anesthesia, it is the patients who suffer the most. Our firm is dedicated to providing expert legal representation for victims of anesthesia errors in Springfield, MO.
Anesthesia is a crucial component in many medical procedures, ensuring patient comfort and pain management. However, errors in its administration can lead to severe complications such as brain damage, heart attack or even death. These errors can occur due to various reasons including improper dosage, failure to monitor vital signs during surgery or failure to identify possible allergic reactions.
Why You Need Expert Legal Representation
If you or your loved one has been a victim of an anesthesia error causing injury or wrongful death, you need skilled legal counsel on your side. At Lowther Johnson Attorneys at Law LLC., our experienced attorneys will thoroughly investigate your case and advocate for compensation on your behalf.
Contact Us Today For A Consultation
We invite you to contact us today if you believe that an anesthesia error has contributed to a serious injury or loss of life. Our team will be glad to discuss with you how we can help build a strong case against those responsible for your injuries.
Please call us at (417) 557-3407 for an anesthesia medical malpractice lawyer near you. The Opinions That Matter Most
Read Our 5-Star Reviews
"Megan Creson was excellent!"

I recently had to initiate a business foreclosure on a property related to my parents' estate in Stone County. Megan Creson ...

- Catherine W.

"Megan was amazing in our case!!"

Megan was amazing in our case!! Very professional, even earning compliments from the judge. Would 100% recommend!

- Ryan S.

"We see Gregg as a friend, as much as we see him as our legal counsel."

Gregg represented both our company and our business in a case where we alleged that the financials provided to us, while ...

- Anonymous

"Exceptional law firm."

Great, professional, and sharp lawyer. Knows his stuff. Worked very hard for me and we won. and he inherited my mess from a ...

- Anonymous

"This firm understands the importance of accessibility and communication."

I have been beyond impressed with my experience with Lowther Johnson Attorneys at Law. They are knowledgeable, prompt, and ...

- Nickie B.

"Intelligent, Profession & Kind"

This carried over from another lawyer that had in quite a mess, and Gregg straightedge out quite quickly. My night in shining armor.

- Sandy F.

"Great people, help like no other."

Great people, help like no other.

- Kimberly G.

"Thank you!"

Jena is always helpful when I need her. Thank you!

- Jessica M.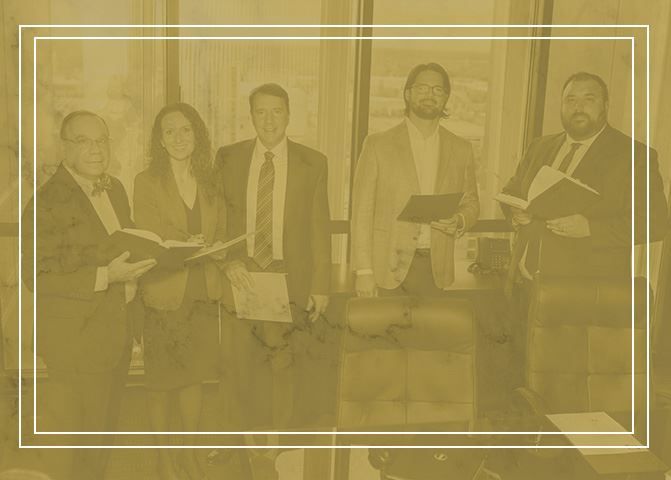 Why Choose Lowther Johnson Attorneys at Law, LLC? What Makes Us Different
Serving Springfield, MO Since 1975
350+ Years of Collective Legal Experience to Guide You

Capable, Distinguished & Experienced Legal Representation

Hundreds of Millions Recovered For Our Clients

Personalized Attention & Carefully Curated Legal Plans


Meet Our Highly-Rated Attorneys Results-Driven. Client-Focused.